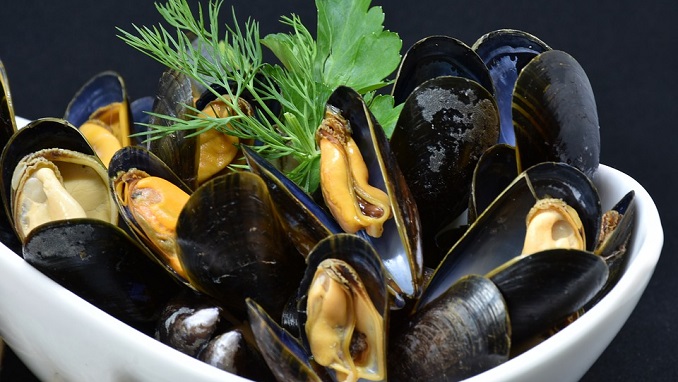 Growing demand for mussel meat in Russia is driving imports and enabling fast growth of the country's aquaculture industry, Undercurrent News reports.
Amid an ongoing embargo on seafood imports from the U.S. and the EU, Chile is emerging as a country from which Russia buys most of its imported mussels, the website writes.
Jose Miguel Barros, who heads the Chilean trade association Patagonia Mussel, said at the recent Brussels seafood show that in 2018 Russia imported an estimated 15% to 18% of the more than 85,000 metric tons of mussels (finished product) that Chile exported. That figure has seen tremendous growth since the association started a promotional campaign there in 2011 and has nearly tripled since 2015, when the ruble's devaluation relative to other currencies hurt Russians' ability to import other products, Barros said.
"Back then the consumption of mussels in Russia was being supplied maybe 80% from other sources, mainly China, and it switched. Nowadays, Chile is by far, by far, the biggest country where mussels are being imported from," he said.
Mussel demand in Russia, which is the world's largest country by land mass and encompasses 11 time zones, includes whole and half-shell mussels, as well as mussel meat, Barros said. Within Russia, the larger cities of Moscow and St. Petersburg are driving retail demand and resort towns in Russia's south boost foodservice demand.
"It's a big market. What we do see is the consumption is very seasonal. You have it in the summertime when people are eating a lot more seafood," Barros added.