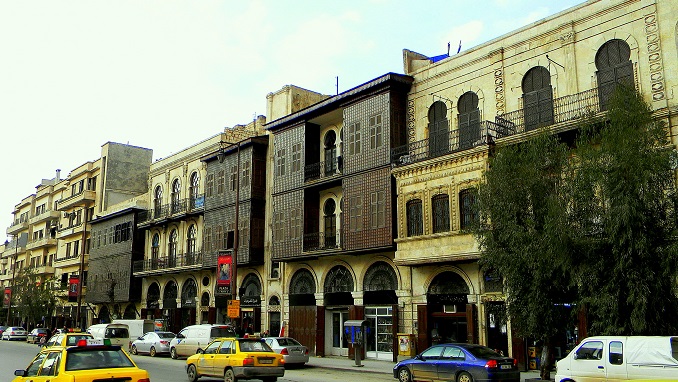 China sees big economic opportunities in Syria and will be Russia's main competitor for the upcoming reconstruction of the war-torn country, Alexei Maslov, Head of the School of Oriental Studies at the Higher School of Economics, told Nezavisimaya Gazeta.
According to the expert, statements on Beijing's willingness to step up its military presence in Syria should be considered with a certain degree of caution.
"China has been present there before the Syrian events, developing relations, for example, with the oil industry. When the civil war began, China was at a disadvantage. That's why it is quite natural that the country is joining the Syrian operation now that the conflict is nearing completion. China, all else aside, will carry out humanitarian operations. In that case, China is likely to take part in restoring Syria's infrastructure, for example, railways," the analyst says.
Syrian President Bashar al-Assad has pointed out that Syria has "good relations" with countries like China and Russia while his ambassador to Beijing, Imad Moustapha, has said that because "China, Russia, and Iran have provided substantial support to Syria during the military conflict… [they] should play a major role in the reconstruction of Syria."
However, according to The Diplomat, this won't be a harmonious affair, as the three compete for contracts and business opportunities. Already tensions have emerged between Iran and Russia this year, but both countries are unlikely to be able to offer the sums that China can.
In addition to the $2 billion China has already pledged to invest in Syrian industry last year, Beijing used the recent China-Arab States Cooperation Forum this month to announce a further $23 billion in loans and aid for the Arab region (and including $90 million in humanitarian aid to Yemen, Lebanon, Jordan, and Syria).
While welcome, China's offer will most likely be only a drop in the ocean for Syria itself, the Diplomat writes. Damascus has calculated that it could cost $195 billion to rebuild the country, while the World Bank estimates that it could be up to $250 billion – four times Syria's GDP in 2010.