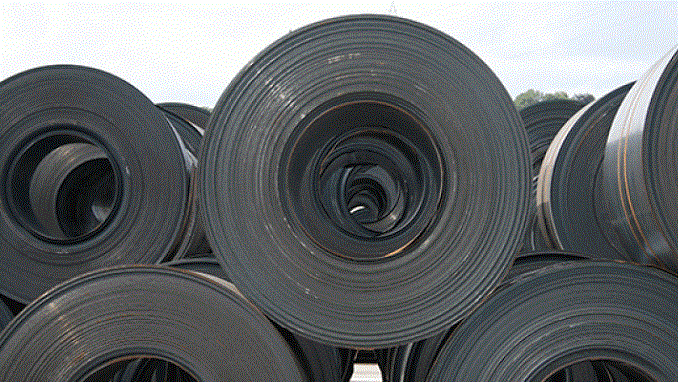 Suppliers of hot-rolled (HR) and cold rolled (CR) steel sheet to Russia's Central Federal District around Moscow kept prices unchanged for early 2019, despite an increase in the domestic value-added tax (VAT) rate, Metal Bulletin reports.
Effective 1 January 2019, VAT in Russia will increase to 20% from 18%. Fastmarkets' weekly price assessment for Russia-origin 4mm HR sheet remained at 39,200-40,000 rubles per ton cpt Moscow on Monday, December 28, including 18% VAT. The price has remained unchanged in rubles since early December, although in dollars it fell on the week due to a weakening in the Russian currency. On December 28, the HR sheet price was $566-578 per ton cpt Moscow, compared with $590-602 per tonne on December 10.
Steel prices are expected to settle during the second quarter of 2019, analysts say. The largest Russian steel producers, including NLMK and Severstal, have postponed the dates of large-scale repair work of furnaces and steel-making equipment from 2017-2018, taking advantage of a good situation in steel prices and strong demand.
The reduction in production caused by the maintenance and repair work can support the upward trend in steel prices in the Russian market. NLMK did not provide an official investment forecast for 2019, but we expect it to be approximately $200-250 million of additional investment to investments for 2017-2018, analysts told Finam.ru.
As world steel prices began to decline in Q318, they may turn out to be the most suitable quarters for Russian companies, including for NLMK for maintenance and repair work and, as a result, for a reduction in production.
According to industry sources, steel prices in Asia have begun to show signs of reaching the bottom. The largest steel producers from China – Baosteel, and Anshan – have informed their customers that there will be no price reduction for February exports of the cold-rolled coil.