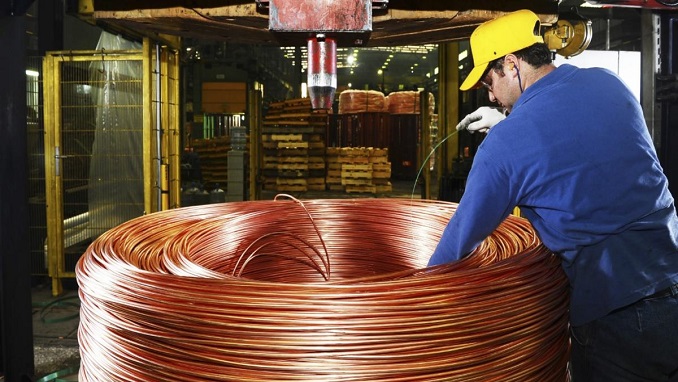 Russia's Baikal Mining Company, owned by oligarch Alisher Usmanov, has agreed $1.25 billion of project financing from banks, Reuters reports.
The company wants to start exploitation at Russia's biggest untapped copper deposit, Udokan, this year. Speaking to reporters in Moscow, Usmanov did not disclose the names of the banks pledging to finance for the project.
Large greenfield projects in Russia's energy and mining sector slowed after Russia was hit by Western sanctions four years ago, limiting the economy's access to foreign finance, but some of the bigger projects are now being revived with home-grown financing.
With total reserves of 26.7 million tons of copper, Udokan is one of the biggest untapped deposits in the world. However, it remained virgin since its discovery in 1949 due to lack of technology for its unique and difficult-to-extract ore.
Usmanov bought the right to develop Udokan for $500 million from the Russian government right before the 2008 financial crisis. It has taken 10 years for Baikal Mining Company to solve the technical challenges of the project.
London copper prices bounced back on Thursday, recovering from their lowest in more than three months on the back of a broad-based rally in financial and commodity markets, but gains were limited by global economic growth concerns.
Three-month copper on the London Metal Exchange had climbed 1.4 percent to $6,040 a ton by 0148 GMT, with the most-traded copper contract on the Shanghai Futures Exchange gaining 1 percent to 48,470 yuan ($7,035.96) per ton.