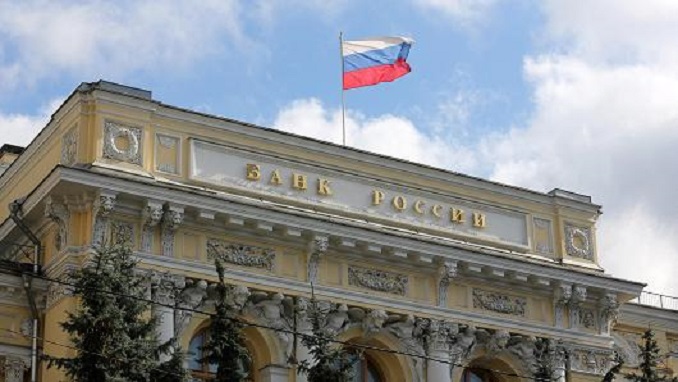 The Russian ruble was steady against the dollar in early trade on Friday, digesting changes in the global monetary policy landscape and watching out for the Bank of Russia to make its own rate move, TASS reports.
The rouble was unchanged at 62.63 versus the dollar as of 0713 GMT and had added 0.1 percent to 72.39 against the euro.
Тhe Board of Directors of the Russian Central Bank will face a difficult choice at a meeting on June 15 – to keep the key rate at the level of 7.25% per annum or to reduce it by 25 basis points to 7%, according to experts.
In their opinion, currently there are factors to keep the monetary policy unchanged, and to resume decreasing the key rate, which on April 27 the regulator kept at the same level.
The Central Bank drew attention to the uncertainty surrounding the further impact of the ruble's decline and geopolitical tensions on inflation expectations. The decision on the key rate at the end of April was made in sharply changed conditions.
On April 6, the United States introduced new sanctions against Russia, bringing down Russian securities and weakening the ruble. Although the new U.S. sanctions affected only certain companies, the decision caused sharp growth of volatility in the entire Russian market. Thus, MOEX Russia and RTS indices the day after that fell by 10%.
We believe that the Central Bank will leave the rate unchanged, because two negative events have already occurred in recent months – weakening of the ruble and a sharp rise of gasoline prices. Therefore, given the Central Bank's concerns, we believe that the regulator will be quite restrained," Raiffeisenbank analyst Stanislav Murashov said.
According to Freedom Finance analyst Anastasia Sosnova, there are a number of reasons for the regulator to wait and see, so the Central Bank would not be able to neglect existing inflation risks and keep the rate at 7.25%.
According to Sosnova, the world market, despite the sanctions pressure, is currently relatively favorable, largely due to a 15% growth of oil prices in the Q2 of 2018. In turn, internal conditions are characterized by growing inflation risks, the expert noted.