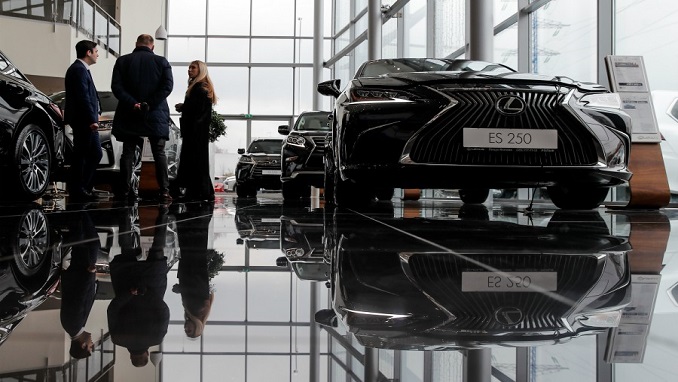 Russian car dealership Rolf is on sale as the owners are looking for buyers for 100% in the firm, Vedomosti reported on November 14 citing Rolf's founder Sergei Petrov.
Petrov's son Alexander controls 98.32% in the Cyprus-registered Delance Limited that controls the dealer.
Тhe company was set up by former taxi driver Petrov in the early 90s.  Rolf was the first in Russia to get a dealership from a foreign partner, Japan's Mitsubishi. By the late 1990s, the company was actively developing its retail business, becoming the biggest multi-brand car dealer in Moscow and St. Petersburg, and then in other cities across Russia. It has grown to one of the biggest automotive dealers and vehicle importers in the country.
Rolf's offices were raided in June as part of a money-laundering investigation. Petrov was charged with funneling 4 billion rubles ($61 million) abroad and ordered not to leave the country. He denies any wrongdoing and claimed the investigation was part of a corporate raid.
Earlier this year, the company announced it is considering an IPO. According to the latest reports the asset will first be proposed to a small number of undisclosed investors in Russia and abroad. Rolf made 230 billion rubles ($3.6 billion) in revenue and 6.3 billion rubles ($98 million) in net profit in 2018.
Analysts surveyed by Vedomosti remind that the car market is in decline and that Rolf has a 20 billion debt to Sberbank, Otkritie, and VTB Bank, with the state banks probably being the most likely buyers as none of the industry peers would be currently able to take over Rolf.