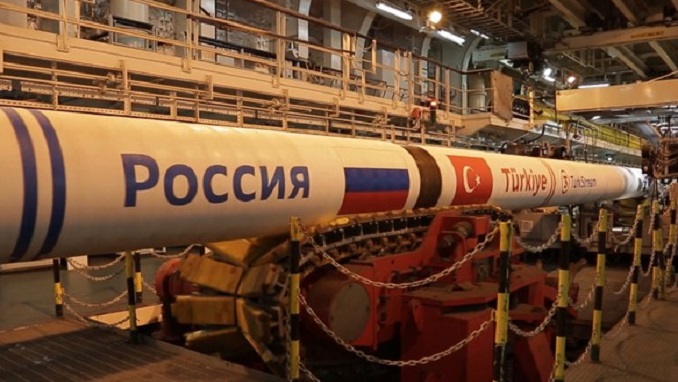 Work resumed Tuesday to lay the second string of the TurkStream gas pipeline in the Black Sea, with a total of 706 km remaining to lay, the Gazprom-owned operating company said, according to Rossiyskaya Gazeta.
The first string — which will transport Russian gas to the Turkish market from the end of 2019 — was fully laid in April this year. Construction of the offshore section started in May last year. The total TurkStream pipeline, with a planned capacity of 31.5 Bcm/year is designed to bypass the traditional transit route via Ukraine for supplying both Turkey and markets in southeastern Europe.
The Allseas-owned Pioneering Spirit — which laid the total 930 km offshore section of the first string — resumed pipelaying of the second offshore string toward Kiyikoy in Turkey on Tuesday.
"After entering the Black Sea on June 20, Pioneering Spirit completed a set of preparatory works, including lowering of the stinger and re-testing of pipelay equipment," TurkStream said. "The pipeline head of the second string was recovered from the bottom of the Black Sea on the border of Russian and Turkish Exclusive Economic Zones (EEZ) at a depth of 2,170 meters," it added.
First gas is still expected to flow through TurkStream by the end of 2019, with the first volumes dedicated to the Turkish market.
Turkey is Gazprom's second largest export market, with deliveries totaling a record 29 Bcm in 2017, up 17.3% on the previous year. The Russian gas giant said this month it had lent $2.5 billion for the construction of Turkstream's second leg.