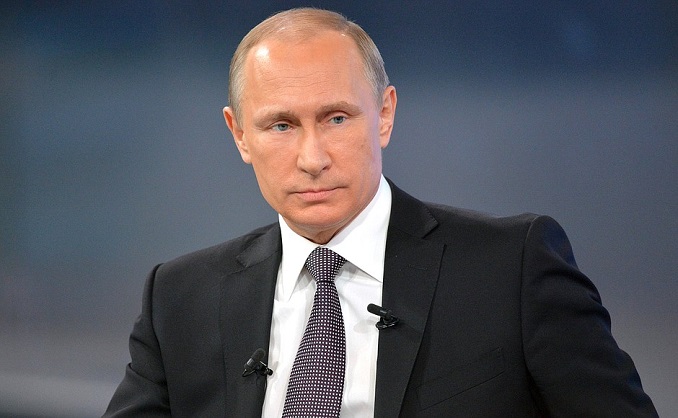 The powers and role of the State Council, the advisory body to the Russian head of state, were increased following this summer's national vote on amendments to the Russian Constitution, Sputnik reports.
Russian President Vladimir Putin has approved the composition of the State Council of the Russian Federation, and will serve as its head, a decree published on the official portal of legal information on Monday indicates.
The new State Council will differ from its predecessors both in composition and functions, with its powers expanded following the approval of amendments to the Russian Constitution after a week-long national vote in late June and early July. Russian lawmakers formally adopted a law on the status, organizational and legal foundation and activities of the State Council in November and signed into law by the president on 8 December.
According to the decree, the State Council will consist of Prime Minister Mikhail Mishustin, governors, the speakers of the State Duma and the Federation Council (Russia's two houses of parliament), leaders of parliamentary parties, presidential envoys to federal districts, representatives of public associations, and other officials, numbering 104 people total. Some of its members will serve on a rotational basis.
The organ will include 18 commissions for social and economic development, ranging from public administration (to be headed by Moscow mayor Sergei Sobyanin) to the digital economy to healthcare and foreign investment. For example, one commission's duties will be to carry out analyses of the work of government organs at various levels and to provide recommendations to improve their operation, with former Yeltsin-era prime minister Sergei Kiriyenko tapped for this role.
The original State Council was established by Putin in September 2000, less than a year into his first year in office, to advise the head of state on matters of national importance. It succeeded similar organs which existed in the Soviet and Czarist periods.
Commenting on the new, more powerful organ's role, Secretary of the State Council Igor Levitin said the new format would enable the Council to fulfill one of the promises of the amended constitution.
"The amendments to the constitution introduced a new legal category – public power. To ensure the coordinated functioning of all authority, to take their views into account when making decisions, special powers are required. These powers are provided for the in [new] law on State Council," he said.