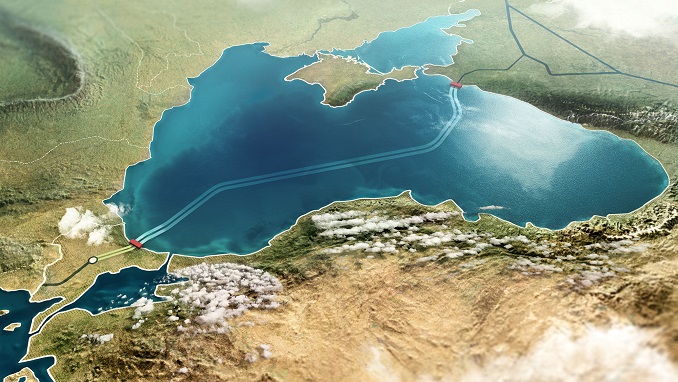 Bulgaria launched a tender today on Wednesday for a new gas link with Turkey in a push to persuade Russia to extend the second part of the TurkStream pipeline to its border rather than Greece, Reuters reported.
Sofia has engaged in a flurry of diplomacy with Moscow and Istanbul in recent weeks to ensure it receives the gas Russia plans to send to Europe through its Black Sea pipeline bypassing Ukraine to the south.
State gas firm Bulgartransgaz has said five firms expressed an interest in shipping gas through Bulgaria's network and sources said Russian energy giant Gazprom was interested in using most of the capacity. Sofia is planning to seek firm commitments from companies by the end of 2018.
Offers for the new 11-kilometer pipeline that will provide a link from the Turkish border to Bulgaria's transit pipeline network will be accepted until July 26, a public procurement order on Bulgartransgaz's website showed on Tuesday.
However, the contract will only become valid after a final investment decision for the construction of the onshore portion of the TurkStream pipeline in Turkey, and final written confirmation that it will be linked with Bulgaria's gas network, the company said.
Bulgaria's moves have alarmed some in Brussels. It has tentatively backed a plan to build a Balkan Gas Hub in Bulgaria's Black Sea port of Varna to ensure any more Russian gas coming into the EU would compete with gas from at least two other sources, such as Azerbaijan or liquefied natural gas (LNG) shipped from Greece.
But EU officials fear Sofia may opt to simply send the gas onto Europe to earn transit fees rather than allowing it to be traded at a new gas hub, cementing the small EU nation's near 100% dependence on Gazprom.
Europe's energy chief warned that any new pipeline infrastructure in Bulgaria would come under "very very close" scrutiny to ensure it complies with EU rules.
"I understand that this (transit pipeline) looks like something which is much easier and simpler," European Commission Vice President Maroš Šefčovič told Reuters. "The most important thing is to have a choice, to have options and to become the trader, not a mere transit."