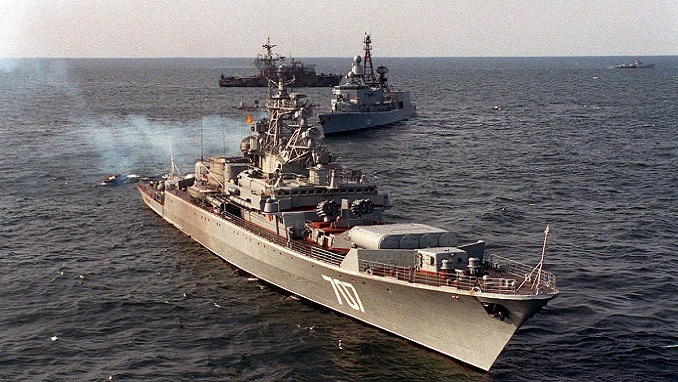 Russia and India are likely to sign a contract for construction of four Project 11356 or Grigorovich-class, also designated Upgraded Krivak III frigates in June, TASS news agency reported Tuesday quoting a source in diplomatic and military circles as saying.
"In June, a package contract is expected to be signed with India on the construction of four Project 11356 ships," the source said, adding that the document stipulated building frigates "under a two plus two formula" under which, the first two warships will be built at Russia's Yantar Shipyard on the Baltic coast and the other two at the Goa Shipyard in India.
The hulls of Project 11356 frigates available at the Yantar Shipyard would not be used for implementing the contract and "the warships will be completely new", the source noted.
The source did not specify the expected timeframe of the contract's fulfillment. The source also declined to specify the propulsion units that would be mounted on Indian frigates – either the power units developed at Russia's Saturn manufacturer or engines ordered by India from Ukraine's Zorya-Mashproekt enterprise.
According to previous reports, the four new stealth frigates that Russia will deliver to the Indian Navy for cost approximately $3 billion.
As part of the Defexpo-2018 arms exhibition held in India's Chennai, Goa Shipyard Limited's advertising materials indicated that the commencement of the frigates' construction was expected in mid-2020.
According to Business Standard, the armament suite of the four Project 11356 frigates to be delivered to the Indian Navy will be identical to that of the second three frigates supplied to India between April 2012 and June 2013.
"These new Krivak III [Grigorovich-class] frigates will have the same engines and armament suite as the last three frigates, namely, INS Teg, Tarkash and Trikand, including the BRAHMOS anti-ship and land-attack missiles," the newspaper said in February.