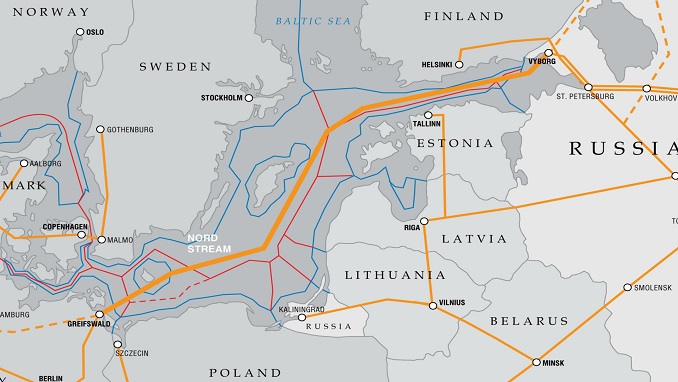 Security agents in Poland have arrested a government official on suspicion of providing Russia with secrets about tactics Warsaw planned to use to try to block the construction of the Nord Stream 2 gas pipeline, the Polish government said on Monday.
Stanislaw Zaryn, spokesman for the minister responsible for the secret services, told state broadcaster TVP Info that the man had been detained on Friday, and that a court had approved his detention the following day for up to three months, Polsatnews reported.
The official, who has been identified only as Marek W., held a position responsible for energy projects and was providing the Russians with information on how Warsaw intended to block the Nord Stream 2 pipeline, Zaryn said.
Poland, along with the Baltic states, have been opposing the Nord Stream 2 pipeline, planned to bring Russian gas directly to Germany, as contrary to their national interests.
Also on Monday, three other neighbors of Russia reportedly summoned Moscow's ambassadors for talks during a crucial decision time for Europe's relations with the Kremlin.
Russia's embassy in Poland confirmed its top diplomat Sergey Andreyev had been called into Poland's Foreign Ministry—a measure used to air sudden grievances with any country's actions—while Russian state media and the BBC cited unnamed diplomatic sources who said that Estonia and Lithuania had taken similar actions. Russian state news agency TASS reported that Latvia had also summoned its Russian ambassador.
Russia is currently facing further fallout with the EU over allegations it is behind the poisoning of a former Russian intelligence officer and his daughter, who now live in the U.K. The Kremlin denies any involvement in the incident, while the British government has been adamant that Russia is the most likely suspect given the nature of the substance used and past precedent of punishing Russian dissidents and double agents abroad.
The U.K. responded by expelling 23 Russian diplomats, prompting Moscow to kick out 23 British diplomats and close the British Council in St. Petersburg.