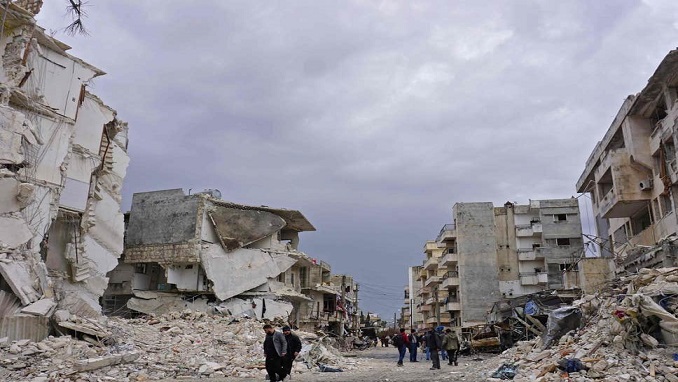 As part of a broader bid to enter third nations' markets, Russia's major industrial enterprises could localize production in Syria within three years, Industry and Trade Minister Denis Manturov said on Monday, according to RIA Novosti.
Russian industrial enterprises are already working in Syria in such spheres as civil construction, energy sector modernization, equipment delivery and restoration of the economy, Manturov told reporters.
"It is absolutely possible, but the localization should be studied, we should not only study Syria's markets, but other nations' [markets] as well, if we're talking about assembly. As the Syrian market is not big enough … to lot upon just one country," Manturov said.
As soon as all military operations cease in Syria, Moscow and Damascus will boost their cooperation on the economy, the minister added.
Russia has strong economic interests in Syria and the country is primed to benefit economically from an influx of foreign investment in the country. But according to analysts, an emerging rivalry with China and Iran for contracts could erode Russia's long-term leverage in the war-torn Middle Eastern state.
"When stability finally comes, real possibilities for mutually beneficial trade and economic cooperation will emerge. And instead of funding military operations, we will be able to invest in peaceful reconstruction and improvement of the humanitarian situation. To spend the money for peace, not for war," Igor Matveev, an expert in the Middle East and Syria with an academic and diplomatic background from Moscow State Institute of International Relations (MGIMO-University), said earlier this year.
The total reconstruction efforts in Syria will cost around $350 billion, according to estimates.