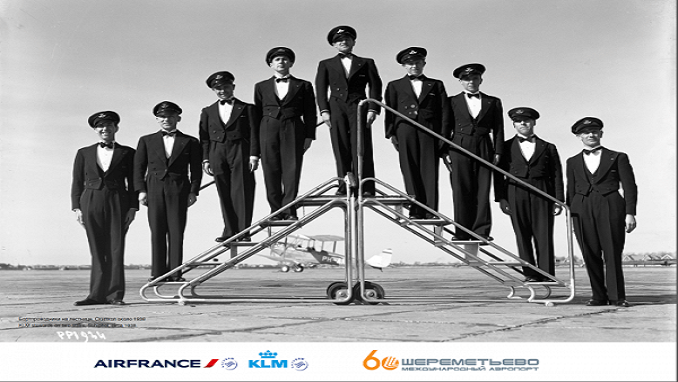 The "Celebratingthefuture" photo exhibition, dedicated to the 100th anniversary of KLM Royal Dutch Airlines, opened last week in the art gallery of Terminal E of Sheremetyevo International Airport, the airport's press service stated.
Guests of the exposition will be able to familiarize themselves with the history of the development and formation of the largest airline in the Netherlands, reflected in the materials of the photo collection of the Maria Austria Institute (MAI) in Amsterdam.
At 24 stands of the exposition, photographs covering the period from the 20s of the last century to the present, as well as advertising posters of the airline of different years are presented. Historical photographs are part of KLM's unique photographic heritage, which is stored at the Maria Austria Institute. The pictures show the footage of the first decades of the history of civil aviation, views of Schiphol Airport, photographs of crew members and passengers on board of KLM aircrafts.
In addition to historical photos, the works of contemporary photographers are also part of the exposition. The photographs show the latest high-tech aircraft of the airline and the crew's photos taken on the day of the celebration of the 60th anniversary of the start of air traffic between Moscow and Amsterdam at Sheremetyevo Airport in 2018 complement the festive atmosphere. Having made an excursion into the history of the airline, visitors to the exhibition will be able to take a closer look into the design of the future Flying-V aircraft designed for KLM, which symbolizes the airline's openness to new challenges and opportunities.
KLM is a reliable partner of Sheremetyevo Airport for several decades. Today, the air carrier daily operates two flights on the route Moscow – Amsterdam, as well as code-sharing flights, together with Aeroflot Russian Airlines.