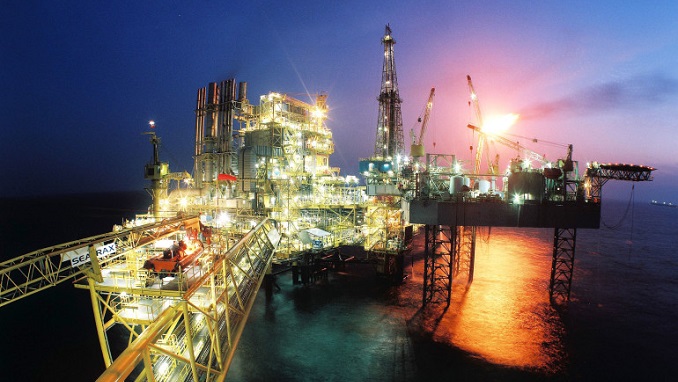 Russia can offer Tehran a lifeline by agreeing to accept its oil in exchange for goods, as Washington has requested the suspension of Iranian oil imports through November 2018, Nezavisimaya Gazeta reports.
Nonetheless, experts interviewed by the newspaper do not expect global players to cut down on crude purchases from Iran. Professor Vladimir Sazhin, Senior Researcher at the Russian Academy of Sciences' Institute of Oriental Studies, told the newspaper that "it is next to impossible to reduce purchases of Iranian oil to zero."
"Even under the terms of the previous sanctions package, countries importing Iranian oil agreed with the U.S. that they would reduce purchases, but not totally suspend them," he pointed out. Sazhin also confirmed that Washington's unilateral restrictions would most likely generate a spike in oil prices. "Saudi Arabia can also raise crude production, and even more than Russia," he explained, adding that "Moscow still faces certain limitations related to technological problems."
The expert expects few importers to accept the U.S. requests regarding Iranian oil imports. "China, India, South Korea and Turkey buy large volumes of oil from Iran (648,000, 502,000, 314,000 and 165,000 barrels, respectively, according to the report).
Previously, when tough sanctions were in place (against Iran) in 2012-2015, the main importers of Iranian oil did cut back their purchases, but never stopped them," Sazhin explained.
Moreover, if Tehran is indeed cut off from global buyers, Russia could extend a helping hand, the expert believes.
"There was much talk about oil exchanged for goods a while ago, meaning Iranian oil supplies to Russia in exchange for Russian supplies of various goods worth the same amount to Iran. Probably, signing this kind of an agreement is a way out," he said, adding that this will provide Moscow with an opportunity to sell Iranian crude as its own.
Earlier this week, Washington urged its allies to stop importing oil from Iran by early November. In May 2017, Tehran and Moscow struck an agreement to begin oil supplies under the oil-for-goods program established back in 2014, when the anti-Iranian sanctions were still in effect.