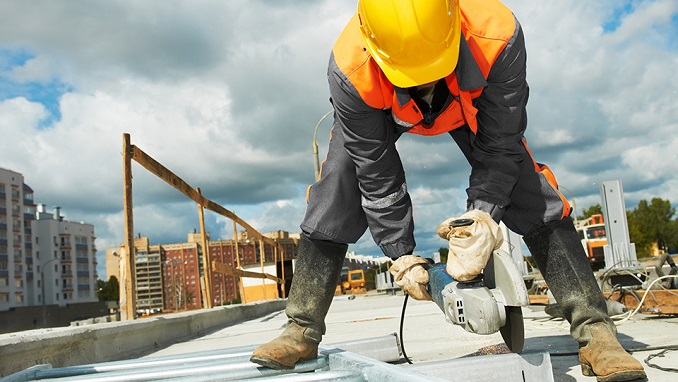 Site safety is the number one concern for a good project manager or foreman. Construction is an inherently dangerous occupation. Without intentional and well-developed preventative measures, a construction site is fraught with opportunities for serious accidents and injuries.
Prevention is the name of the game. Properly preparing the worksite with well-thought-out safety measures and a well-informed workforce are the best ways to keep everyone safe.
Injuries, lawsuits, and rising insurance costs are the main reasons for construction delays as well. So if you want to get your project completed on time, you had better make sure preventable accidents aren't holding you up.
Hold Regular Safety Briefings
Any size project requires that someone is assigned the role of safety coordinator. A safety coordinator is responsible for keeping everyone safe. They do this with a well-developed understanding of the local government regulations that govern employee concerns in the construction industry, and these are the standards set forth by OHS.
Besides site flow planning, the main way to improve the safety outcomes of your workers is to educate them. The go-to method to properly inform your workers of the safety regulations and best practices is to hold regular safety briefings and training.
Training refers to hands-on seminars where workers apply safety protocols in real-life mock-up stations. This is the best way to prepare your workers for the real job but it requires a lot of time and resources to do properly. Training is necessary and they should be reinforced with regular briefings.
Briefings refer to safety meetings. They are simple and inexpensive and they go a long way towards informing the workforce. They are best for follow-ups and reiterations of training lessons. They also are the go-to method for last moment changes and updates to the safety protocols.
Control Access to Dangerous Spaces
When it comes to your workforce, you can educate and ameliorate injuries through education. For the general public, however, it's a different ballgame. You can't control the public. They are busy and distracted. It isn't their responsibility to go out of their way for your personal projects either.
That's why you need a different way to deal with issues related to the public. One of the best and most obvious ways to deal with this issue is to use construction fencing, and safety on construction sites can be greatly improved with a variety of approaches. Fencing, signage, safety cones, and mobile barriers are all pieces of equipment that improve workplace safety.
Make Sure the Site Is Properly Equipped
Another major contributor to workplace accidents is the lack of proper equipment, which includes both safety equipment and basic work materials. The need for safety equipment is obvious but also frequently neglected and sparsely provided.
Having brightly-colored vests, hard hats, gloves, and other basic equipment readily available at all times will increase worker compliance in regards to using the equipment properly. Having emergency medical supplies on hand in appropriate quantities will also improve the outcome of any injuries that do occur.
Yet, the need to properly equip the workplace with safety equipment isn't enough. The site must also be equipped with all of the appropriate tools and materials to ensure the work is done right. When you correctly use the proper tool for a job, the risks of injury are always low. But when someone tries to do a dangerous job without the proper tools and materials, they're much more likely to get injured.
If you or your company prides itself in regards to its ethical standards, there should be no reasons your workers are cutting corners and putting themselves in higher-risk situations because of your negligence to provide the proper materials and education required to do the job safely and efficiently.