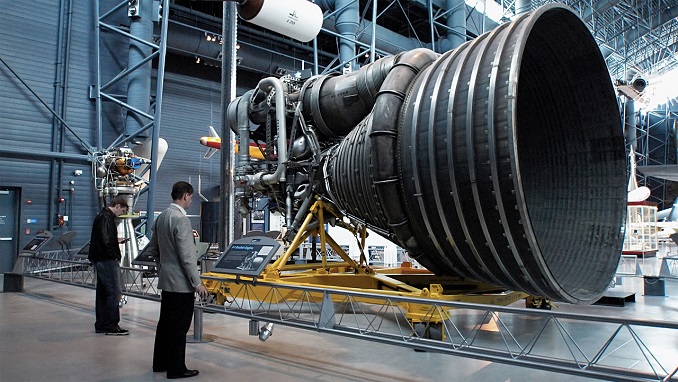 In another sign of deteriorating U.S.-Russia relations, the Pentagon announced it will stop using commercial satellites launched with Russian rockets beginning in 2023, The Moscow Times reported.
The decision could deal a blow to Russia's industry while also helping U.S. startups like Elon Musk's SpaceX and Jeff Bezos' Blue Origin. It highlights the growing distrust between Washington and Moscow since Russia annexed Ukraine's Crimea region in 2014 and U.S. attempts to use its economic influence to penalize the country for its actions.
Russia's federal space agency Roscosmos condemned the U.S. move as "unfair competition in the international space services market."
"This is effectively an attempt to deprive American manufacturers of a chance to work with the Russian rocket and space industry and artificially limit the use of Russian launch vehicles internationally," Roscosmos said on Thursday.
The United States "realizes that Russia is not going to be a friend and that anything we do that helps their aerospace sector can possibly come back to bite us because they are trying to undermine our security in every way they can," Todd Harrison, the director of the Aerospace Security Project at the CSIS think tank in Washington, told RFE/RL.
"They are trying to steer satellite operators away from using Russia. It is not a sanction, but it is in the same vein," he added.
The Pentagon already limits launches of dedicated U.S. military satellites to U.S. companies. However, it contracts with commercial satellite operators to use some of their capacity for military needs. Some of those commercial satellites may have been lifted into space by Russian rockets. The DOD rule will end that practice as of 2023.