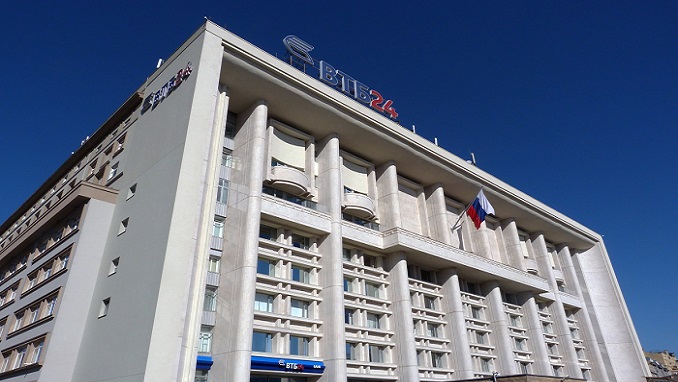 The owners of Alfa Bank, Russia's largest private lender by assets which include billionaire oligarch Mikhail Fridman, have approached competitors including state-run VTB and Italy's Uni Credit over a possible sale of the bank's assets, The Financial Times reports citing sources.
The news comes after similar rumors have been heard in Russia over the past week. Anders Aslund, a fellow at the Atlantic Council and well known Russia commentator, tweeted:
"Alfa Bank is the biggest & best private bank in Russia. If it is being taken over by a state bank, private banking is over in Russia. Back to the USSR in the form of authoritarian kleptocracy. Very sad. This has been rumored for some time. Alfa Bank was the family silver."
The Russian central bank is in the midst of a banking sector clean-up that is coming to its end as the number of banks in Russia fell below 500 in November. In a hybrid state/private market model , the CBR wants to have fewer banks to supervise (and informally is aiming for a total of 300) whereas the Kremlin has a clear preference to have state-controlled entities leading important sectors, while ensuring in each field that there are at least two companies in direct competition to ensure efficiency.
According to Intellinews, since motives at the Kremlin are so opaque, it is still hard to say if Alfa Bank has been caught up in the bank sector reform.
The other take on the Alfa Bank story is that Fridman is cashing out and leaving Russia. As banks are no way near as profitable as they used to be, he is simply ditching a low margin business and the only realistic buy for his Russian banking business is a big state-owned bank," the news outlet wrote, adding that profits for the banking sector as a whole fell to nothing during the "silent crisis" that started at the end of 2014. Net profits for the sector in the fourth quarter of 2014 crashed and the return on assets and equity (ROAE) likewise fell from 13.9% to -5.6% in the same two quarters.
The First Deputy Chief Executive of state-owned VTB, which is Russia's second biggest bank, said on Monday it plans to focus on organic growth over the next three years after snapping up smaller peers to expand across the country.
VTB has acquired a number of smaller banks this year, including Vozrozhdenie which should allow it to expand further in the Moscow region.
"It (the 2019-2022 strategy) is currently in the works but it can be said that its basis will be organic growth. Acquisitions will be optional… At this stage… we don't have any substantial plans for acquisitions," Dmitry Olyunin told Reuters.