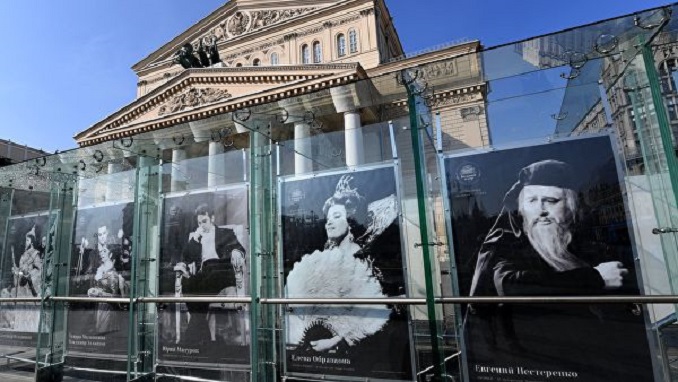 The photo exhibition "Maly Theater on Tour", which shows different cities where the theater has performed in recent years, will open on Tuesday at Sheremetyevo Airport, RIA Novosti reports.
During the last few years, the "Maly Theater" has toured about 50 cities in Russia and abroad. The theater was particularly active during the period of the major overhaul of the Historic Scene (2014-2016), when the artists annually traveled and had performances in dozens of cities.
The "Maly Theater" performed in Yekaterinburg, Volgograd, Simferopol, Petersburg, Stavropol, Nizhny Novgorod, Rostov-on-Don, Surgut, Irkutsk, Novosibirsk, Sevastopol, Kazan, Sochi, Tashkent, Minsk, Ulan-Ude and other cities.
As a part of the tour, the theater gave more than 200 performances. Its repertoire includes Gogol's "Marriage" and Lermontov's "Masquerade", Ostrovsky's "The Heart Is Not a Stone" and "It's Not All Shrovetide for the Cat", Gorky's "Vassa Zheleznova" and others.
The exhibition will feature photos from these performances, meetings with spectators, and from the famous artists themselves – Yuri Solomin, Irina Muravyova, Lyudmila Polyakova, Yury Klyuev, Vasily Bochkarev, Boris Nevzorov, Vladimir Nosik and others.
The exhibition will open in Sheremetyevo's Terminals D and E, RIA Novosti added.