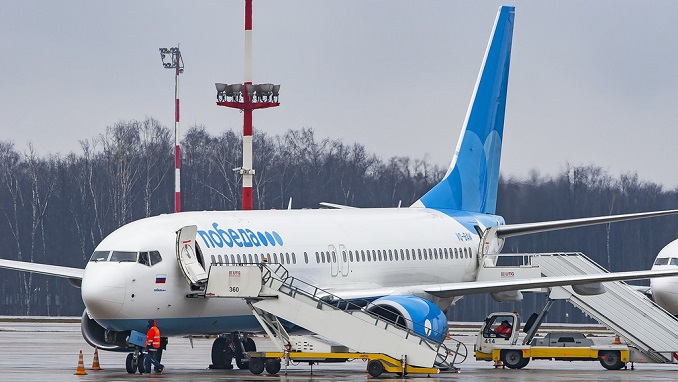 Low-cost airline Pobeda, a subsidiary of Russian flag carrier Aeroflot, said on Sunday it stops flights to Finland's Helsinki from February 1, RIA news agency reports.
"Flights to Helsinki will be suspended from February 1 as part of the flight efficiency optimization program. Those having tickets to the canceled flights will either have their money back or will be offered other flight options," the company's press service said.
Daily flights to Helsinki were launched from Moscow's Vnukovo Airport in October last year.
Aeroflot and Finnair also operate up to six flights a day between the Russian and Finnish capitals from Moscow's Sheremetyevo airport.
Last week, Pobeda announced its intention to cancel all international flights from St Petersburg in the coming high summer season. The unpopular move has been forced by changes to Customs inspection procedures that have extended aircraft turnaround times, thus compromising the integrity of the LCC's flights schedule.
The dispute comes after a series of conflicts between Pobeda's flight crews and Customs officers over the enforced inspection of sealed galleys on board the aircraft. This led to the delays of 43 flights, according to local media reports. Pobeda insists that it does not provide catering on board its aircraft and therefore the galleys and catering holds are permanently locked and secured with special seals approved by the authorities of Bermuda, from where Pobeda's Boeing 737-800s are registered.
Founded in September 2014, Russia's first low-cost airlines Pobeda is incorporated into Aeroflot group. The company operates flights to a range of Russian and foreign destinations, including Spain, Italy, Greece, Germany, Israel, and Cyprus.