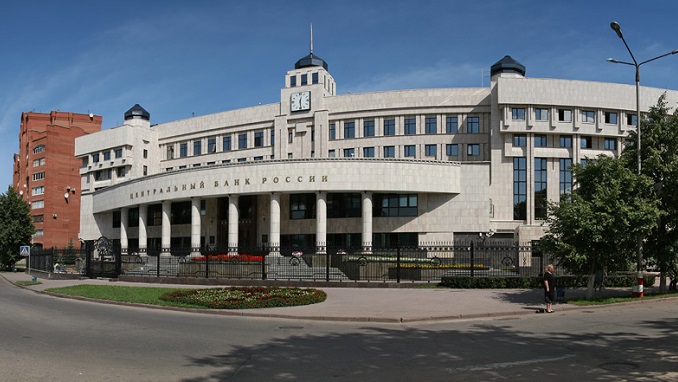 The Russian Central Bank is seeking the right to block websites that are used for financial fraud, without first acquiring judicial approval, Vedomosti reports.
According to a federal official cited by the newspaper, the idea was discussed last week at a conference with Deputy Prime Minister Maxim Akimov. The Central Bank developed a draft amendment to the Law on Information, which gives it more power in online fraud matters, regardless of whether websites are located in Russia or overseas, a representative of the regulator confirmed.
The bill is currently going through interagency coordination. If the Central Bank gets such powers, it will become the seventh state body, which has the right to blacklist websites.
The Bank of Russia would like to block four kinds of sites, sources told Vedomosti. This includes websites with names similar to others, which allows them to mislead consumers, and websites that provide financial services without a license. The right to block such websites can be obtained by either Central Bank Governor Elvira Nabiullina or one of her deputies.
The regulator also wants to block websites that provide access to financial and credit institutions' resources under a pre-action protocol, using blocking as a provisional remedy. Finally, the Central Bank asked authorities to block websites that disseminate false information about the state of financial institutions.
However, Akimov did not support this idea. A representative of the Central Bank did not comment on the details of the discussion. A federal official believes the regulator's criteria for imposing blocks are excessively broad.
Websites with phishing and malicious programs can already be blocked by the Bank of Russia without any court order, but only in the Russian domain zones. Now the issue includes adding websites to Russia's telecom watchdog's special register, after which IT operators block access to it.
A spokesman for VTB said the bank supports the Central Bank's initiative, considering it an effective method for combatting fraud and malicious software.
"Out-of-court blocking of phishing websites on foreign domains and websites that provide financial services without a license, can protect the rights of consumers," said Elman Mehdiyev, Executive Vice-President of the Association of Russian Banks (ARB).