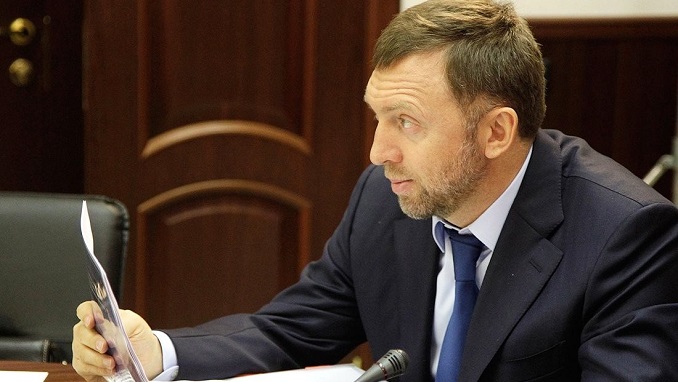 Russian oligarch and owner of giants En+ and Rosal Oleg Deripaska has stepped down as president of both companies. The billionaire gives up his role in the energy and aluminum businesses amid a brewing battle between the tycoon and two other Russian oligarchs for control of Norilsk Nickel, as well as corruption allegations coming from Russian opposition leader Alexey Navalny.
Spokespeople for London-listed EN+ and Hong Kong-listed Rusal declined to comment on the news, which was first reported by Russian daily Kommersant.
According to Bloomberg, Rusal will name finance head Alexandra Bouriko as a chief executive officer, the first time a woman will lead one of Russia's largest commodity companies, citing sources familiar with the matter. Vladislav Soloviev, Rusal CEO, will become CEO of En+ and president of Rusal, the sources said.
If the news is confirmed, the new CEO will face the task of handling the group's holding in nickel and palladium miner Norilsk Nickel, which is subject to a renewed battle for control between Deripaska, Roman Abramovich, and Vladimir Potanin.
The news comes days after Rusal sought an injunction in a London court to stop Abramovich from selling his 6 percent stake in Norilsk to a company controlled by Potanin.
Norilsk, one of the world's largest nickel producers, was subject to a bitter battle for control between Potanin and Deripaska, before a 2012 truce agreement brokered by the Kremlin that led to Abramovich taking the stake as a peacemaker.
Deripaska's En+ owns assets in metals and energy, including a 48 percent stake in Rusal, a Hong Kong-listed Russian aluminum producer, which is a big consumer of hydroelectricity produced by En+'s power companies.
Deripaska has decided to relinquish direct operational control in the two companies because En+ became a publicly-listed company after its share sale in November, one of the sources told Reuters. The boards of directors of En+ and Rusal will consider the management changes at their meetings on Feb. 22, the source added.
The upcoming management re-shuffle was first reported by Russia's Kommersant newspaper on Monday. Maxim Sokov, En+ current chief executive officer, will become En+'s president, Kommersant said.