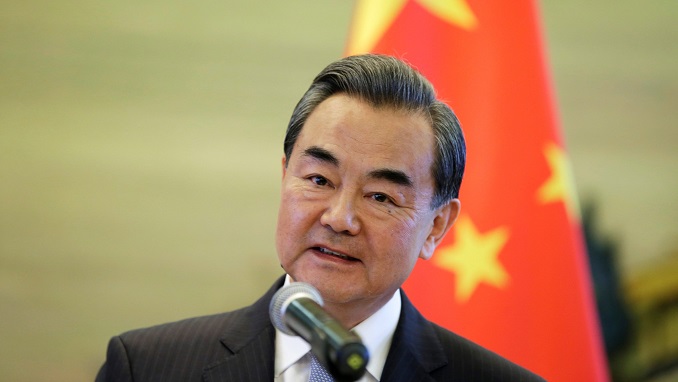 Chinese Foreign Minister Wang Yi said on Thursday that a possible trade war caused by the United States would only harm all sides, while threatening that China will "respond as necessary," Reuters reported.
U.S. President Donald Trump is expected to impose tariffs of 25 percent on imported steel and 10 percent on imported aluminum this week, a move aimed at countering cheap imports, especially from China, that Trump says undermine U.S. industry and jobs.
After the Trump administration faced strong opposition to the tariffs from prominent congressional Republicans and business officials worried about their potential impact on the economy, the White House said on Wednesday there could be a 30-day exemption for Mexico and Canada and some other countries.
The move, first reported by the Washington Post, followed comments earlier in the day by a White House spokeswoman that the impending tariffs could exclude Canada, Mexico and a clutch of other countries "based on national security."
Trump was expected to sign a presidential proclamation to establish the tariffs during a ceremony on Thursday, but a White House official said later it could slide into Friday because documents had to be cleared through a legal process.
Trade tensions between the world's two largest economies have risen since Trump took office in 2017, and although China only accounts for a small fraction of U.S. steel imports, its massive industry expansion has helped produce a global glut of steel that has driven down prices.
The U.S. tariffs are expected to go into effect in two months, though economists see little immediate impact on China.
Capital Economics estimates China's exports of steel and aluminum to the United States account for less than 0.1 percent of its gross domestic product, as both are already limited by anti-dumping measures.