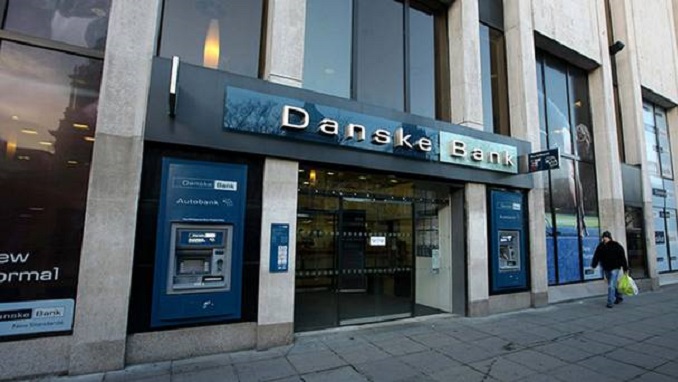 Danish banking giant Danske has announced its plans to quit Russia by January next year after the lender was rocked by allegations its Estonian branch was involved in a mind-boggling $230 billion money laundering scandal, bneIntelliNews reported.
Danske's Country Manager for Russia EdvinKornelius said in a memo to his contacts on Friday:"goodbye to our Moscow corporate team" as well as part of the bank's remaining St Petersburg personnel. Kornelius said the remaining Moscow-based clients will be supported out of St Petersburg until the lender's full closure in January next year.
"Preparations for voluntarily and orderly closure goes on time with about 100 corporate customer groups remaining out of 325 six months ago," said Kornelius, who has been in charge of the Russia operation since 2006.
The lender plans to continue the winding-up process without deal and request the Central Bank of Russia to take back their banking license in the fall.
"Subject to and following the CBR's consent, we plan to finalize the operation's closure not later than end of January 2020," added Kornelius. "We are thankful to both Danske's Moscow and St Petersburg teams for their dedicated and professional work, consistency and persistent customer focus and support under stressful circumstances demanding to off-board valuable Group customers in Russia under time pressure!"
If confirmed then Danske would be the latest in a growing list of foreign owned banks exiting Russia. Estonia's banking watchdog has already closed the beleaguered Danske subsidiary. That business was accused of laundering money for Ukrainian arms traders in North Korea and Iran amongst other things.
Danske had about 75 employees in Russia, primarily operating out of Saint Petersburg and with a small representational office in Moscow. The majority of its customers are Nordic corporates and businesses, along with a few international corporates with a solid Nordic footprint.