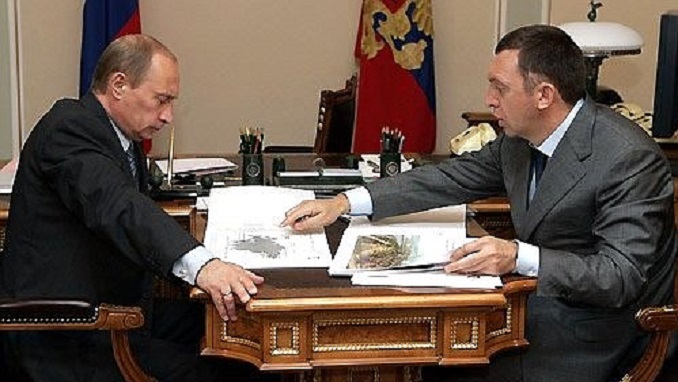 Congressional Democrats are reviewing the Trump administration's controversial decision last month to lift sanctions on businesses controlled by Russian oligarch Oleg Deripaska and gaming out strategies to try to reverse it, the New York Times reports.
While House Democrats are considering their own response, Senate Democrats have taken more concrete steps. On Friday, Minority Leader Chuck Schumer (D-NY) took the first formal step in registering his caucus' discomfort with the sanctions relief by setting the table for a resolution of disapproval.
Rep. Jim Himes (D-CT), a member of the House intelligence committee, told The Daily Beast he has been discussing the matter with other members. And he's eager for Trump administration officials to answer lawmakers' questions about their move.
"I think senior Treasury people should come to the Hill and explain this deal," he said, referring to the agreement between the U.S. and Deripaska that allowed the sanctions to be lifted.
"We need to get more information fast," he added, "and of course the leverage that we have is a resolution of disapproval."
In his statement, Schumer said lawmakers will continue to assess the basis for the Trump administration's decision to provide sanctions relief to Deripaska-linked businesses.
To keep the sanctions in place, the resolution would have to be approved by both chambers of Congress before Jan. 18. That seems unlikely, given that it would require the Senate's Republican majority to split with the administration. In the absence of congressional action, the sanctions would automatically be lifted from Rusal and the holding company that controls it, EN+, as well as a third Deripaska company.
The Trump administration decided to lift sanctions against the Russian oligarch last month, after long negotiations which involved Deripaska cutting his stake in the companies and new board appointments, as well as reported heavy lobbying by big western finance companies to have the firms removed from the U.S. blacklist.