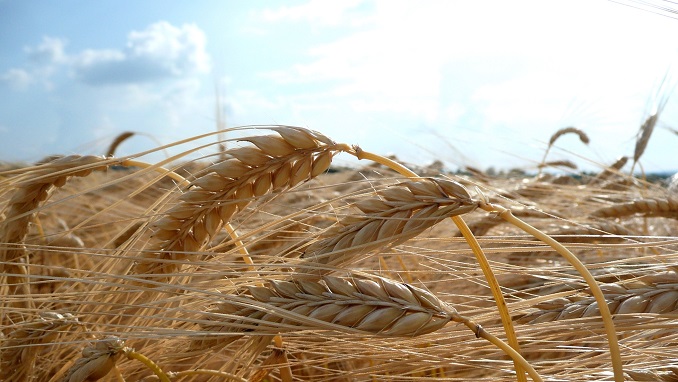 No substantial changes in Russian wheat export prices were recorded during last week as the holiday season reached its peak and markets entered the holiday week pause, UkrAgroKonsult reports.
12.5% protein wheat became slightly cheaper on the year-end slowdown in trading activity. In general, the market was actually flat in the pre-holiday period – it only operated for closing contracts, the report said.
Last week's main news was the publication of preliminary data on the country's crop by the Russian State Statistics Service. The market was somewhat surprised by its wheat crop figures, which showed a 16% year-on-year decline compared to the record-breaking harvest of 2017.
According to preliminary information, Russia's wheat crop in net weight amounted to 72.07 million metric tons (MMT) against 70-71 MMT expected by market players. The Russian State Statistics Service published the barley crop at 16.98 MMT – this meets market expectations. At the same time, the corn crop figure at 11.16 MMT also exceeded market expectations, though insignificantly.
The final data on the 2017 crop were lower than preliminary ones and it should be taken in account this may be the case in 2018 as well. Domestic grain prices in Russia keep surging, especially in regions having much lower inventories than last year. Another bullish factor for purchase prices is a weakening ruble – the Russian currency lost almost 5% in December.