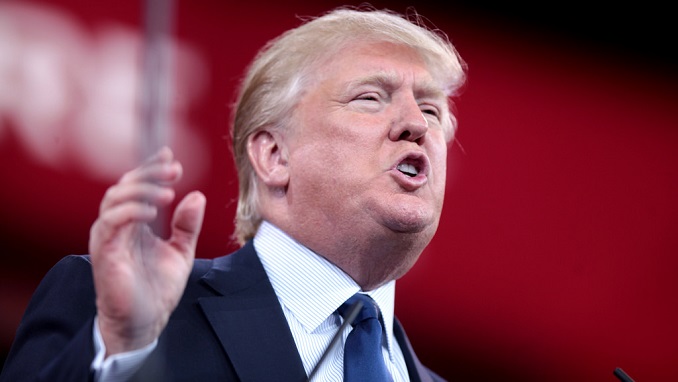 Numerous details about Donald Trump's proposed Moscow tower project have been revealed by the Special Counsel Robert Mueller's investigation into the Kremlin's role in the 2016 U.S. election, Reuters reports.
The real estate, which Trump pursued while running for president despite denying at the time any links to Russia, never came to fruition.
The project is significant because it shows Trump was chasing a lucrative business deal in Russia at the same time that President Vladimir Putin's government, according to U.S. intelligence agencies, was conducting a hacking and propaganda campaign to boost his candidacy. The project also coincided with Trump's positive comments as a candidate about Putin and his questioning of U.S. sanctions against Russia.
Further information has come from Michael Cohen, Trump's former personal lawyer who was instrumental in the negotiations, in congressional testimony and in his guilty plea to a charge of lying to Congress about the project. Cohen has become a key figure in congressional investigations since turning on his former boss and cooperating with special counsel Robert Mueller's probe.
According to the Mueller investigation, Trump had discussed expanding his business empire into Russia for more than three decades. In 2013, after visiting Russia and hosting his Miss Universe pageant there, he wrote on Twitter: "TRUMP TOWER-MOSCOW is next." The Trump Organization's longtime partner in the project was Felix Sater, a Russian-born, Brooklyn-raised real estate developer, according to company emails released to congressional investigators.
Trump signed a non-binding letter of intent in October 2015 to move forward with the Moscow tower project with a Russian development firm. The firm, I.C. Expert Investment Co, agreed to construct the skyscraper, and the Trump Organization agreed to license its name and manage the building's operations. The letter of intent described a building in a Moscow business district with 250 luxury residential condominiums, at least 150 hotel rooms and a luxury spa.
Trump's public statements about business dealings in Russia have evolved over time. In July 2016, he told a news conference: "I have nothing to do with Russia." Nine days before becoming president, Trump wrote on Twitter, "Russia has never tried to use leverage over me. I HAVE NOTHING TO DO WITH RUSSIA – NO DEALS, NO LOANS, NO NOTHING!"
In November 2018, after Cohen's guilty plea, Trump told reporters that in 2016 he was in a position "to possibly do a deal to build a building of some kind in Moscow."
Trump added: "There would be nothing wrong if I did do it. I was running my business while I was campaigning. There was a good chance that I wouldn't have won, in which case I would have gotten back into the business. And why should I lose lots of opportunities?"
Cohen told the House panel Trump made clear to him that he should lie about when the negotiations ended.