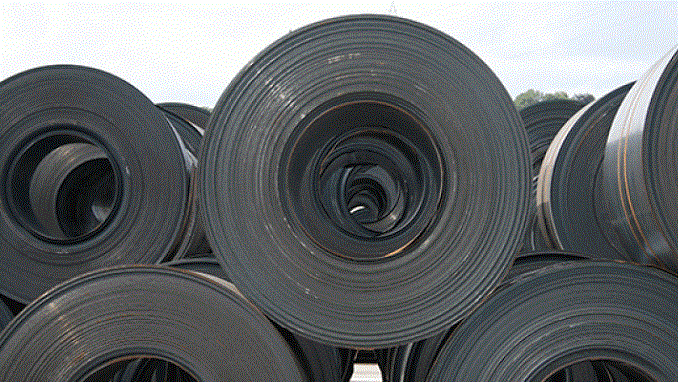 Shares in Russian metallurgical company Evraz dropped around 5% of their value at the London Stock Exchange on Tuesday after it was announced that billionaire Roman Abramovich and several of his partners have sold their share in the company, Rambler reports.
As of 11.26 Moscow time, the company's shares declined by 5.71%, to 5.94 pounds per share.
On Tuesday, the company reported that Abramovich, businessman Alexander Abramov and other top Evraz shareholders sold 25.4 million shares of the company, representing approximately 1.8% of the total number of voting shares, for about $200 million. The sale brought Abramovich and Abramov's combined stake in the company to less than 50 percent, Evraz chief financial officer Nikolay Ivanov said on Tuesday.
"In my opinion (this) further decreases risks of the introduction of sanctions on Evraz," Ivanov said on a conference call, adding that Evraz had recently changed its ownership structure in a way that would also reduce sanctions risks.
"Shares owned by Abramovich and his partners were previously held collectively by one legal entity but were now spread across different entities," Ivanov said. "So if the sanctions will be introduced against one of our key shareholders, Evraz will be significantly less vulnerable to that."
Evraz is a vertically integrated metallurgical and mining company with assets in the Russian Federation, the United States and Canada. The main shareholder is Cyprus-based Lanebrook Ltd., which Abramovich controls together with Alexander Abramov and Alexander Frolov. In 2018, the company reduced its steel output by 7.3% from the previous year, to 13.019 million tons.