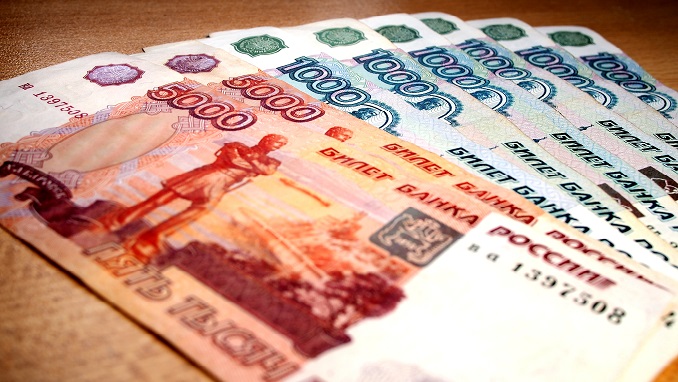 The market carnage caused by Russia's Black Monday sent the ruble into its deepest plunge in years, caused by investors' psychological response to risks from U.S. sanctions, but no further downturn is expected if there are no geopolitical factors, experts questioned by RBC said.
Russia's federal budget and exporters will benefit from the weakening ruble, analysts said. The falling ruble rate creates very suitable conditions for exporters of raw materials, said Evgeny Nadorshin, chief economist at the Moscow-based PF Capital.
"The current ruble rate is beneficial for the budget. The ruble price for oil after the falling rate is more than 4,000 rubles per barrel, the analyst said, while the price of 3,300 rubles per barrel is considered to be more than acceptable for the budget," the analyst noted.
A weaker ruble will bolster exports, Chief of the Center for Strategic Research (CSR) and ex-finance minister Alexei Kudrin said. "A number of sectors are likely to profit due to this rate. So, in general, the balance [of payments] will be good and this won't significantly affect economic growth."
Alexandra Suslina of the Economic Expert Group said, "If the current situation does not result in falling oil prices and does not lead to restrictions on the volume of exported goods, oil and gas revenues will increase."
However, if the foreign currency rate grows more, it will hit the budget, the economy and the citizens' welfare, she warned. The current tensions on the markets are a threat to stable development and a decrease in the broad taxation bases, the expert said.
Under the current climate, investors may lose interest in Russia over high risks, Nadorshin cautioned. "Then, all plans for economic development – boosting growth, increasing efficiency and industry 4.0 – will go unfulfilled," he stressed.
The falling ruble rate will mostly affect companies that import goods, Oleg Shibanov, professor of finance at the New Economic School, told the paper.