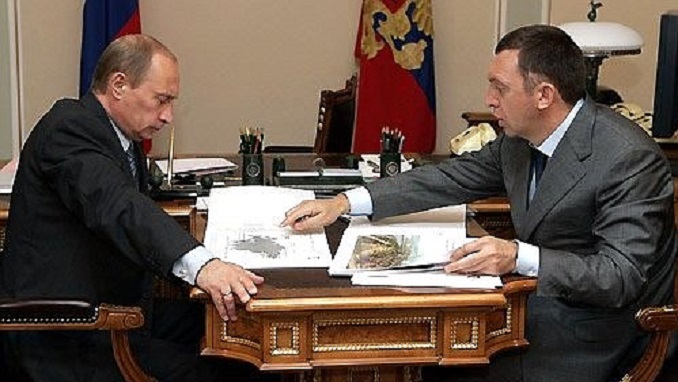 A mansion on Manhattan's Upper East Side has been frozen as part of a battle between the U.S. government and Russian billionaire Oleg Deripaska, The New York Post reports.
Deripaska, an oligarch and close ally to Russian President Vladimir Putin, has been under U.S. sanctions since April this year. According to U.S. authorities, Deripaska is close both with Putin and Russian mob leaders and that he was allegedly involved in murder, money-laundering, bribery and racketeering.
The Russian tycoon and owner of sanctioned energy companies Rusal and En+ also had President Trump's ex-campaign manager Paul Manafort — who has been convicted of crimes including money-laundering and is now cooperating with U.S. special counsel Robert Mueller's Russia probe — on his payroll for years.
Washington has frozen Deripaska's U.S.-based assets, including massive mansions in Manhattan and Washington, DC. But the feds are also negotiating with him to give up some of his European-based operations to keep them running free of sanctions, Treasury officials say.
Deripaska's U.S. assets include a mansion at 11 East 64th St. The uber-posh residence is just down the street from fellow Ukrainian-born oligarch Len Blavatnik's mansion, which he bought for a record $90 million earlier this year.
But although the U.S. government has frozen Deripaska's American assets, including his property, the tycoon has arranged to have the children and ex-wife of his business partner, the oligarch Roman Abramovich, live within its secure walls, The Post has learned.
According to Treasury officials, when the government freezes assets, that means anyone who does business with a sanctioned person, and sanctioned companies, could be subject to sanctions themselves.