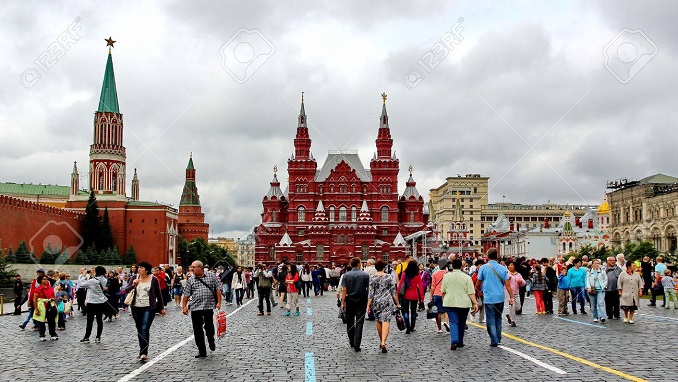 This year's list of the richest Russian families has barely changed due to stagnation in the country's economy, Forbes wrote on Tuesday as the news outlet published its sixth ranking of Russia's most successful entrepreneurial dynasties.
The aggregate wealth of the rating members has increased by only $300 million and reached $25.3 billion, Forbes wrote.
The Gutseriev family retained its first place, going slightly down from $5.97 billion to $5.65 billion. Moreover, the fortune of Said Gutseriev, the son of Safmar Group founder Mikhail Gutseriev, has doubled since his father gave him his share in the financial assets of the group.
The Rotenbergs, a family which topped the first such Forbes rating in 2014, claimed the second place this year. The family assets were then split among brothers Arkady and Boris. Later, when international sanctions against the brothers were introduced, part of the assets moved to the son of Arkady, Igor, and his daughter, Lilia. Today, all four are worth $5.18 billion.
Three out of ten richest families mentioned in the list last year dropped out of the rating having failed to break the threshold of $1.16 billion. Among them are brothers Ziya and Magomed Magomedov, who are now detained on embezzlement and racketeering charges. They lost almost all their assets in a year. The worth of the Shamalov and Zubitsky families (Koks Group) also fell under $1 billion.
There are also newcomers in the ranking – the Yevtushenkov family (AFK Sistema), Linnik family (Miratorg) and the Mikhailovs (Cherkizovo Group). Last year, Vladimir Yevtushenkov gave his son Felix, a member of AFK Sistema's board of directors, 5% of his shares, which are now valued at $90 million. The family is at No. 5 in the ranking with a combined fortune of $ 1.94 billion.
The Linniks (No. 7 with the total fortune of $1.6 billion), and the Mikhailovs (No. 10 with $1.16 billion) are engaged in meat production. Their companies Miratorg and Cherkizovo are now growing at a faster pace due to the Russian government's import substitution policy. The capitalization of Cherkizovo for the year (from July 26, 2018 to July 26, 2019) has increased in dollars by 75%, to $1.3 billion, while the RTS index has only increased 17%.