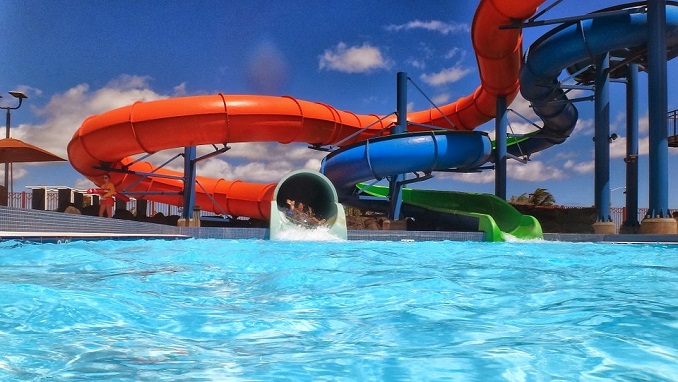 The construction of a water park worth six billion rubles ($90 million) began on Thursday in Khabarovsk in Russia's Far East, TASS reported.
The aqua park is planned to be commissioned in 2021, the technical project developer Vadim Sukharev of the Brosko company said at the ground-breaking ceremony.
"A water park with an area of ​​60 thousand square meters costs about 6 billion. There are no similar water parks of this type in cities up to 1 million. It is planned to commission it in October 2021," Sukharev said.
He specified that the project is included in the list of priority investment projects of the Khabarovsk Territory. At the forthcoming Eastern Economic Forum (WEF) in Vladivostok, it is planned to conclude an agreement with banks on lending to the project in the amount of about 5 billion rubles, Sukharev said. The remaining amount will be spent on the project by the investor – the Nevada Group of Companies, which owns a network of 28 hypermarkets under the Samberi brand in the Far East.
It is planned to make a lazy river, a wave pool, cafes, restaurants, children's entertainment areas, a fitness center in the water park, and a separate pool with a beach area will be installed on the roof, Sukharev said. The area of ​​the water mirror in the water park will be 2150 square meters.
The water park project is the second phase of the construction of a shopping and entertainment center. The center itself will be commissioned at the end of October this year. As a result of the implementation of these two projects, about 3,000 jobs will be created, about 400 million rubles ($6 million) in taxes will be deducted annually into the regional budget
"This entire facility will be more sports oriented. We would like Khabarovsk to become the sports capital of the Far East, we put such a meaning here," said Nevada Group General Director Yuri Yegorov at the ceremony.