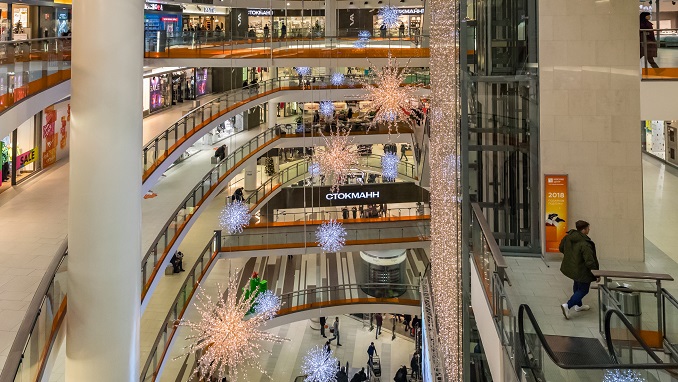 2018 was the worst year in terms of foreign retail companies arrivals and departures from Russia in the past five years, Kommersant reports.
According to analysts, retail networks are reluctant to open big stores, preferring to develop small shops. This strategy is supposed to help keep customers in light of the continuing decline in people's incomes and online trade pressure.
In 2018, 24 new foreign brands entered Russia's retail market, down from 37 in 2017. At the same time, 12 retailers withdrew from the country, compared to eight the year before, real estate consultancy Knight Frank said in a report provided to the newspaper.
"Low investment activity and western brands' decreasing interest in Russia boost the domestic market and facilitate the development of new concepts," said Knight Frank Commercial Real Estate Department Director Yevgeniya Khakberdiyeva. According to her, pop-up areas have become popular in the past year, with short-term sales spaces created in shopping malls. The expert also noted that retail spaces in new facilities tend to become smaller in size, while small shops are expanding.
Marina Malakhatko, commercial real estate department director at CBRE, believes that apart from Russians' declining incomes, fundamental changes in consumer demand given the generational gap and the rapid development of online trade are also reasons why more foreign brands have been pulling out of the Russian market.
"Not all brands have had enough time to adjust themselves to the new conditions and adopt new methods of interacting with customers," she noted.
Knights Frank analysts are confident that despite a decline in people's incomes, international retailers are still interested in Russia.
Marina Bezuglova, executive director at market research company Ipsos Comcon, also brushed off the negative forecasts, saying companies that will be able to meet customers' growing demands will show better figures even under difficult market conditions.