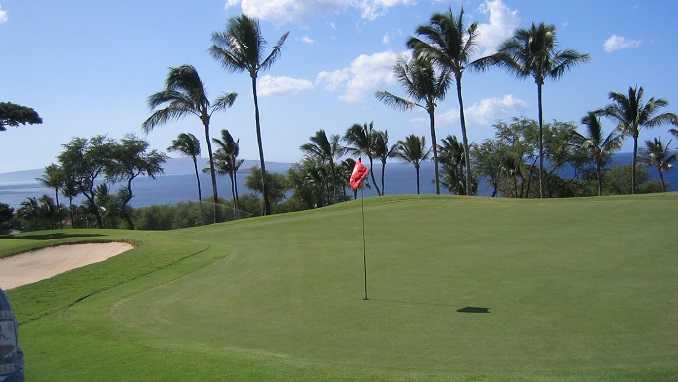 Russia's former minister of industry and president of the country's golfing association Viktor Khristenko has acquired stakes in golf courses worth many millions, a new report by the Organized Crime and Corruption Reporting Project (OCCRP) reveals. The properties were once owned by people associated with a major pipe manufacturer that would have fallen under his purview as minister, the investigative journalism collective says.
Khristenko, who was Russia's Minister of Industry and Trade until he retired six years ago, and his wife Tatyana Golikova, a deputy prime minister, are clearly wealthy. The couple's public income and assets declarations show that, in 2017, they earned $1.1 million in a country with an average annual salary of $7,700.
But that's still not enough to explain how they came to acquire significant percentages of three luxury golf clubs worth a staggering $360 million, OCCRP reports.
Novaya Gazeta, a partner of the Organized Crime and Corruption Reporting Project (OCCRP) in Russia, found that Khristenko acquired the stakes in the clubs — two near Moscow and another outside Saint Petersburg — since December 2016.
It's not clear from their public income declarations how Khristenko and his wife Golikova could have afforded such valuable assets, the report says.
Khristenko told reporters that he had acquired the shares for "token amounts," and that Russian golf clubs aren't profitable enterprises.
In December, Khristenko was quoted as saying that golf is not an elite sport in Russia, and 27 thousand children are engaged in this sport in the country.
"There are about fifteen top-level golf courses in Russia, ten of them being world-class. We still need to find a country with such courses. This entire infrastructure is 90% private, these are private investments. These are objects that are subsidized by their owners. In Russia, unlike in Europe, there are no abandoned golf courses. We are expanding the geography of participation – St. Petersburg, Tatarstan, Yekaterinburg, other cities are also joining in," Khristenko said.