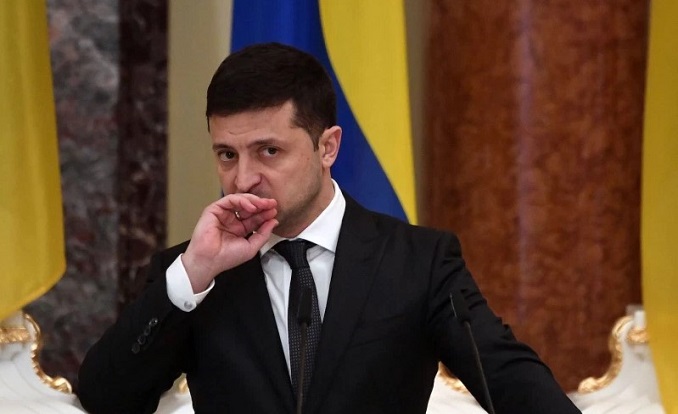 President of Ukraine Volodymyr Zelenskyy, by his decree, put into effect the decision of the National Security and Defense Council (NSDC) on the indefinite extension of sanctions against the head of the self-proclaimed Donetsk and Luhansk People's Republics Denis Pushilin and Leonid Pasechnik, as well as the head of Crimea Sergey Aksenov and a number of Russian citizens.
According to RIA Novosti, on May 14, Secretary of the National Security and Defense Council of Ukraine Oleksiy Danilov announced the extension of sanctions against a number of citizens of the Russian Federation, Ukraine and Russian companies.
"To put into effect the decision of the National Security and Defense Council of Ukraine of May 14, 2021 on the application of personal special economic and other restrictive measures (sanctions)," the decree published on the website of the President's office reads.
An addendum to the document contains a list of persons in respect of whom the restrictions are being extended. Among them were Denis Pushilin, Leonid Pasechnik, Sergei Aksenov, as well as a number of Russian citizens, including Professor of MGIMO of the Russian Foreign Ministry Yevgeny Voronin, founder of Parus Corporation LLC Alexei Fedorenko, founder of 1C LLC Boris Nuraliev and a number of other citizens.
The sanctions imposed against the heads of Crimea, LPR and DPR include blocking by Ukrainian Internet providers access to web resources representing these regions.
Relations between Moscow and Kiev have deteriorated against the background of the situation in Donbass. The Ukrainian authorities and Western countries have previously repeatedly accused Russia of interfering in the internal affairs of Ukraine.
In January 2015, the Verkhovna Rada adopted a statement in which the Russian Federation is called the "aggressor country". Russia denies the accusations of Kiev and the West and calls them unacceptable. Moscow has repeatedly stated that it is not a party to the internal Ukrainian conflict and is interested in Kiev overcoming the political and economic crisis.