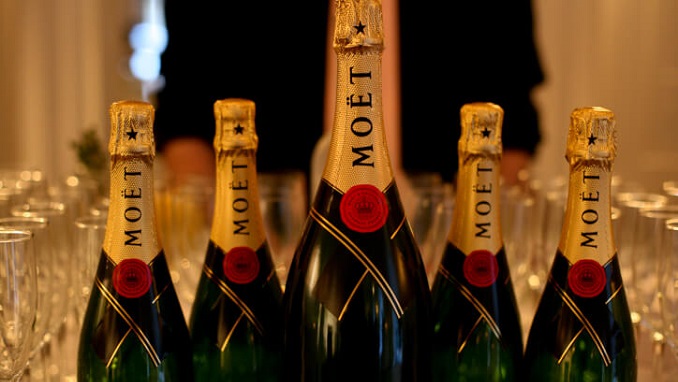 David Chatillon, the general director of the Union of French Champagne Houses (UMC), could not rule out the prospect of the supply of French champagne to Russia being halted as a result of the new regulation.
The distribution division of Moet Hennessy told Russian partners in a letter that the firm was temporarily stopping shipments of a variety of champagne wines for all buyers, according to reports in the media. According to the letter, revisions to 171-FZ "On the regulation of alcoholic drinks" have caused the supply of sparkling wines to be halted.
He simplifies terminology and adds new criteria for wine-related goods. The notion of "champagne" is specifically excluded from the law, allowing it to be used exclusively in connection to "Russian champagne" manufactured in Russia. Later, Bloomberg reported, citing a corporate statement, that Moet Hennessy had agreed to modify the labeling of its products sold to Russia from "champagne" to "sparkling wine."
Answering the question whether the supply of French champagne can be suspended due to the new law in the Russian Federation, he said: "It is too early to talk about this at the moment. But I can say that it is not excluded."
According to him, French manufacturers are now studying the new Russian law in detail and will analyze its consequences.