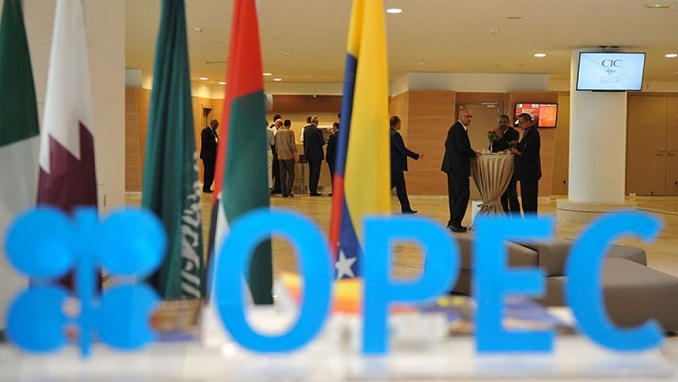 The Russian President's press secretary, Dmitry Peskov, told reporters that work on reaching a deal in OPEC + on the destiny of the production agreement after July is continuing and would continue until the alliance's nations achieve an accord.
In a response to a question about the inconsistencies in the alliance's future agreement discussions and the prospect of high-level meetings to resolve them, Peskov said that he was not going to comment. The spokesman added that work is underway, but that it cannot be carried out in a public setting.
Simultaneously, when asked how long this effort may take and whether nations had a timetable, he said, "Until a consensus is established."
Due to a reduction in oil demand caused by the coronavirus epidemic, the OPEC + Alliance has lowered output by 9.7 million barrels per day since May of last year. The limitations were modified when the situation calmed, and they now stand at 5.76 million barrels per day as of July 2021. The baseline for all is October 2018, with 11 million barrels per day for Russia and Saudi Arabia.
On Monday, the OPEC+ nations will convene their third round of talks on the agreement's future boundaries. The alliance's talks on July 1 and 2 produced no results owing to the UAE's principled stance on the conditions of the deal's extension from the end of April to the end of 2022.
The Emirates are opposed to a decision on this matter being made now, 10 months before the deadline. First, they do not believe there is a pressing need to make a decision on this, and second, they insist on increasing their base production level in this scenario, which includes OPEC+ limitations. OPEC + limits should be weakened further in August-December, according to the UAE's alliance committee, which suggested a monthly production of 400 thousand barrels per day.