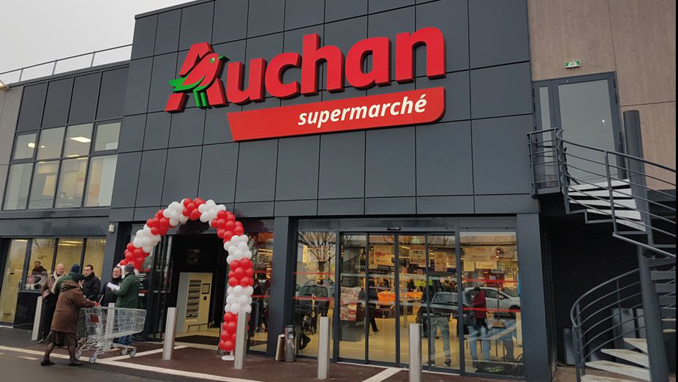 French retailer Auchan has said it plans to increase the production capacity of its meat processing plant in Russia's Tambov Oblast to 70,000 tons by 2020, Global Meat News reports.
The company said the move will allow it to become fully self-sufficient in meat products on the local market, according to a company statement issued earlier this month.
The overall investment in the project is said to be $65 million. The plant occupies 1,400 square meters and is capable of processing beef, pork, lamb and rabbit meat. The company buys meat from local farmers and manufactures a broad range of ready-to-cook and semi-finished meat products.
Irina Rodionova, meat department director of Auchan Russia, said that by running its own meat processing plant, the company would be able to provide customers with more affordable, better-quality products.
The aim of the project, added Rodionova, would be to establish and control a single production and supply chain, from animal breeding to packaging and delivering meat products to grocery shelves.
Sergey Yushin, chairman of the Russian National Meat Association, says it is not clear whether Auchan's latest project would be profitable. The plant has been purchasing meat from small holdings and small-scale meat producers, so their production costs would be higher than these agricultural holdings, the analyst says.
Yushin added that many modern meat processing plants with a good supply base were being launched in Russia and it would be hard for retailers to compete with them in terms of production costs.
In 2017, Auchan's net profit in Russia dropped to $60 million from $170 million in the previous year. The company is the fourth-largest food retailer in the Russian market in terms of financial turnover.