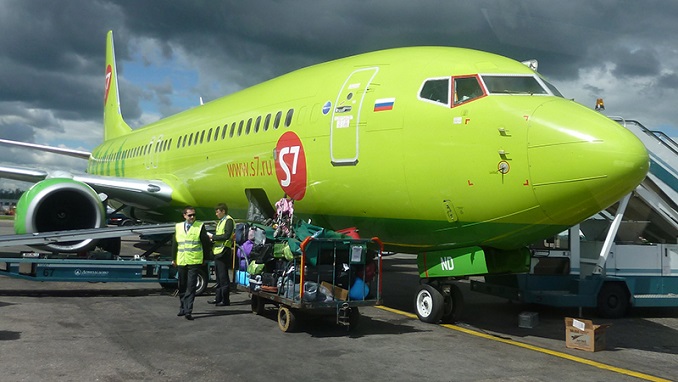 The aviation fuel unit of Russian oil major Gazprom Neft, Gazpromneft-Aero, and Russia's largest airline S7 Airlines (part of Aeroflot Group) have successfully tested and deployed a blockchain platform allowing instant payments for aircraft refueling services, CCN reports.  
As per the official announcement, the two companies are the first in Russia to have used the distributed ledger technology (DLT).
The platform allows the airline to initiate an aviation fuel smart contract (AFSC) containing information about the refueling of a future flight, the initial fuel volume, and price. The information then goes to the respective airport and its fueling operator. After the service is rendered, the payment is released.
The whole process becomes much faster and simpler as it does not involve pre-payments, bank guarantees, or any financial risks for the parties involved. Besides, the immutability of the blockchain allows for secure storage of all relevant information and eliminates the risk of contract breaches.
The first refueling of an S7 Airlines regular flight using AFSC took place at the Tolmachevo airport in Novosibirsk, where Gazpromneft-Aero has a refueling complex.
"The development and implementation of digital services like this is an important element in creating a digital platform for managing the logistics, processing, and sale of oil products at Gazprom Neft. Implementing digital transformation projects in cooperation with major partners will enable the company to reach a new level in technological and operational efficiency, right now," said Anatoly Cherner, deputy CEO for logistics, refining, and sales at Gazprom Neft.
Pavel Voronin, chief information officer of S7 Group, added that his company had already developed a blockchain platform for ticket sales and smart contracts for letters of credit. 
"This means automating trading operations between three parties — the bank, the airline, and the refueling company. Under established procedures, once refueling is complete, reconciliation takes place and settlement is made," he explained, commenting on the new initiative.