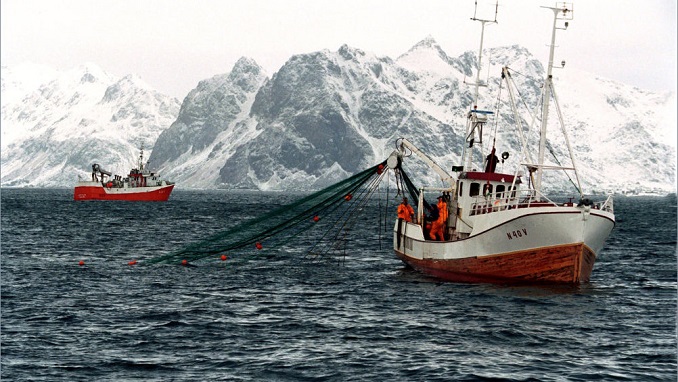 Two Icelandic companies, Skaginn 3X and Frost hf., will provide processing and freezing solutions and equipment for a fish processing plant in Petropavlovsk in Russia's Kamchatsky Region, Iceland Monitor reports.
The companies have signed an agreement this week with Russian cooperative Lenin Kolkhoz at the Icelandic embassy in Moscow. The facilities are scheduled to open at the beginning of 2020.
The plant will have the capability to sort fish by size, process and freeze Alaska pollock, wild salmon, Pacific cod, pelagic fish, squid, and more, and the capacity to freeze more than 500 tons of fish in 24 hours, the report said.
The CEO of Lenin Kolkhoz, Sergey Borisovich Tarusov, said he believes that combining experience and traditions in fish processing from the eastern part of Russia with processing technology from Iceland will create a unique way to increase the utilization and value of the resource.
The size of the two contracts has not been revealed, but it is likely to amount to a total of $56-66 million). Iceland and this easternmost part Russia are separated by twelve time zones. Shipping 90 containers of equipment from Iceland is estimated to take more than 70 days.
Skaginn 3X and Frost hf. will be represented in Russia by a joint subsidiary, Knarr Rússland (Knarr Rus), which will serve as a resale agent for Icelandic companies in the Russian market. The Icelandic companies are also involved in the construction of a processing plant for the Russian fishing company Gidrostroy in Shikotan, which is one of the Kuril Islands. Twenty Icelanders are working on the construction of the plant, which is set to begin operations this winter.