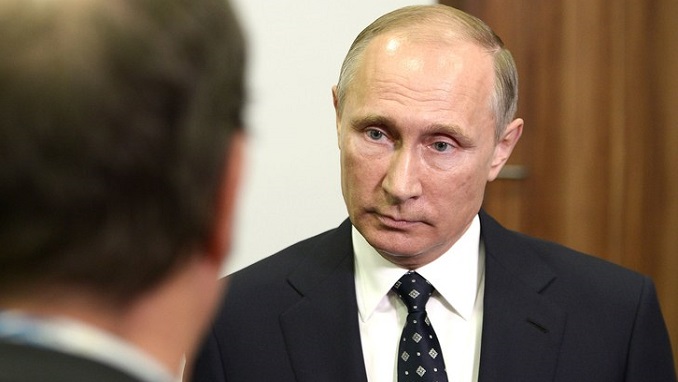 The Russian and Italian leaders jointly spoke out against EU sanctions on Moscow in Rome on Thursday, as Italy's populist government seeks allies on the world stage to counter French and German power in Europe, EUObserver writes.
"We have confirmed the excellent state of our bilateral relations," Italian Prime Minister Giuseppe Conte told the press after meeting Russian president Vladimir Putin in the Italian capital.
Putin said he hopes the leadership of the populist government of Italy will help persuade the European Union's new chiefs to ease their policy towards sanctions imposed on Moscow.
"We hope that Italy will consistently and clearly speak out about its position [to improve relations] and battle for what was said in public many times, namely for the complete return to normal relations between Russia and Europe as a whole," Putin told a news conference on Thursday during his one-day visit to Rome.
Every time the EU extended sanctions on Russia, which it just did for another six months, it made him "sad", Conte added, because this was "not the goal that I would wish for myself, Italy, and Russian our friends."
"We understand that Italy is bound by its European commitments, so we have no special claims on our Italian friends. But we hope that Italy will express this position consistently, clearly and will fight for … a full-fledged return to normal relations between Russia and Europe as a whole," Putin responded.
Italy has been continually pushing Brussels to stop economic measures against Russia, claiming they cause damages for Italian companies.