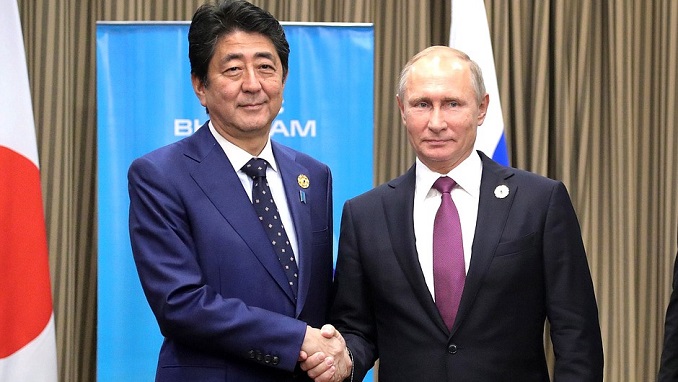 Tokyo seeks to increase investment in Russia, Japanese Ambassador to Russia Toyohisa Kozuki said, adding that Japan regards the current level of investment in the Russian economy insufficient, TASS agency reported.
"Many people often say that Japan's investment in Russia amounts only to two percent. However, this does not include the Japanese companies' contribution to the Sakhalin-1 and Sakhalin-2 projects, machine building and other areas," the ambassador said.
"This data is cited only when the talk is about the Advanced Development Territory, particularly referring to direct investment in Russia's Far East. This number does not fully reflect Japan's investment. However, we still have work to do," the diplomat said.
Last December, a Japanese Investor Day was held in the Russian Far East port of Vladivostok, with the Japanese Minister of Economy, Trade and Industry Hiroshige Seko and a group of businessmen from the country present.
"Increasing mutual investments is one of the main goals as far as our bilateral relations are concerned," the Japanese ambassador concluded.
Russian-Japanese economic relations have long been burdened by politics – a territorial dispute over a group of small islands in the Pacific has caused tensions in the past.
Japanese and Russian officials met in Tokyo last week to try to make progress toward resolving the long-standing dispute. In what looks as a strategic move aimed at the negotiations, the same day, Russia began a military exercise on the disputed islands, known as the Southern Kurils in Russia and the Northern Territories in Japan. About 2,000 Russian troops were reported to be involved in the drills.
Earlier this year, Japanese Prime Minister Shinzo Abe argued that Japan-Russia ties had "the most potential of any bilateral relationship." The prime minister – who is expected to travel to Russia to meet with President Vladimir Putin in May – suggested they would make further progress toward joint economic projects on the disputed islands.
"Furthermore, we will steadily carry through with the items agreed upon in Nagato one by one to resolve the territorial issue and conclude a Japan-Russia peace treaty," Abe said at the opening of parliament on January 22.
Temple University Japan associate professor James Brown is skeptical about the prospects of a comprehensive agreement on joint economic activities on the islands.
"They'd have to come up with some special legal mechanism which would mean that it wasn't contradictory to Japan's claim – so that essentially means that it would have to take place outside of the normal framework of Russian law," Brown said during a recent panel discussion hosted by his university.
Allowing Japanese companies to operate on the islands outside of Russian law would be seen as a major concession from Moscow, Brown argued, and added that some Russian media had likened it to "Japan's Trojan horse," Brown said according to The Diplomat.