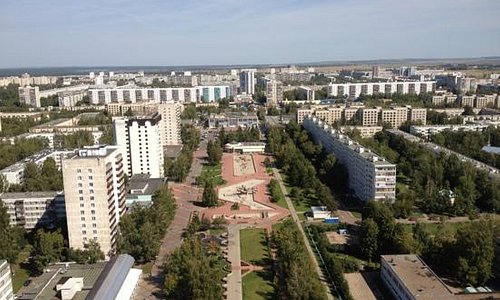 Consulting company Knight Frank St Petersburg, within the framework of an exclusive agency agreement with CJSC Ford Motor Company, informs about the sale of a part of the property complex with an area of ​​18 hectares in Naberezhnye Chelny.
The buyer is a local manufacturer of specialized equipment and spare parts. The amount of the deal was not disclosed.
Currently, Knight Frank St Petersburg is implementing three property complexes of the Ford company in Naberezhnye Chelny. The lots include industrial buildings, infrastructure facilities, land plots, and warehouses.
Knight Frank St Petersburg records the growing interest from potential buyers in the owner's assets in the Republic of Tatarstan and the Leningrad Region and is already in active dialogue with several partners in the sale of real estate.
Nikolay Pashkov, General Director of the consulting company Knight Frank St Petersburg said that due to the delayed demand during the lockdown period and in connection with the measures taken to support the government of the engineering industry, during 2021 there is an increased interest in industrial real estate on the part of regional and federal players.
"The significantly increased cost of construction and equipping of new production facilities have significantly spurred the demand for "finished" real estate. For example, the key asset of Ford in Naberezhnye Chelny – the former Small Car Plant – is now attracting active interest from the largest machine-building enterprises of Tatarstan and other regions of Russia." he pointed out.
The international independent consulting company Knight Frank was founded in London in 1896 and has been one of the leaders in the global commercial and residential real estate market for 125 years in the world and 25 years in Russia.
The company has more than 20,000 employees in 488 offices across 57 countries.