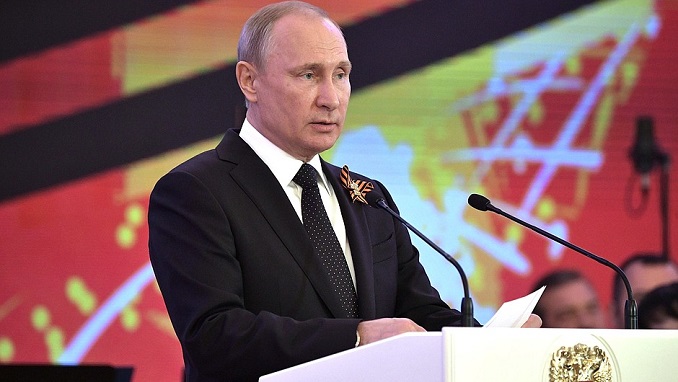 President Vladimir Putin encouraged Russians on Thursday to vote in parliamentary elections later this week, in which the most outspoken Kremlin opponents are banned from participating, Moscow Times writes.
"I rely on your responsible, balanced, patriotic civic stance," Putin said in a video message posted on the Kremlin website tonight.
After the election, Putin's United Russia party is generally anticipated to maintain its majority in the lower chamber State Duma.
Serious Kremlin opponents, including supporters of imprisoned opposition leader Alexei Navalny, have been banned from participating in the poll, which runs from Friday to Sunday.
Navalny, Putin's most visible domestic foe, is imprisoned on old fraud accusations, and his groups were barred early this year.
Ahead of the election, Navalny's campaign has pushed a "Smart Voting" campaign that instructs supporters on which candidate to support in order to vote out Kremlin-aligned lawmakers.
The Communist Party's list included the bulk of the candidates announced by Navalny's supporters on Wednesday.
In the run-up to the election, Russian authorities have also increased pressure on international digital behemoths, accusing US-based firms of meddling in the elections.
The state media watchdog said this week that it had banned the website devoted to Navalny's tactical voting, and that it had pushed Google and Apple to remove "Smart Voting" applications from their markets.
The election will result in legislators being elected to the 450-member lower chamber State Duma, of which United Russia presently controls 334 members.
Putin has been self-isolating and canceling all in-person engagements since Tuesday, after scores of individuals in his closest circle tested positive for the coronavirus.
It is unknown how he would vote in the elections, despite the fact that a well publicized mechanism for casting electronic votes is in place.