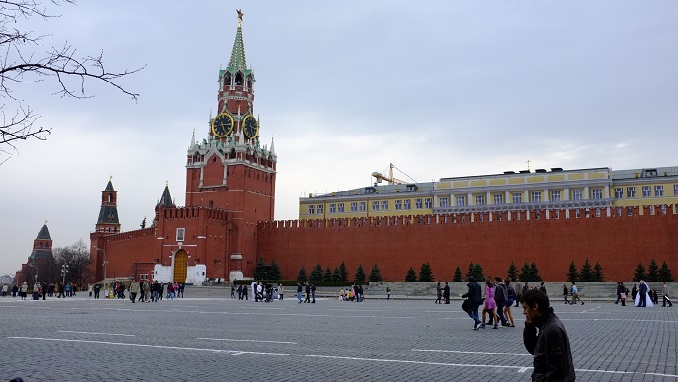 The Kremlin on Monday denied Russian government involvement in interfering with the 2016 U.S. presidential election, Reuters reported.
Spokesman Dmitry Peskov told reporters the allegations are baseless.
"First, as before, we do not see any significant evidence that someone interferes in the internal affairs of the U.S. Second, we are talking about Russian citizens, but we heard from Washington accusations about the involvement of the Russian state, the Kremlin, and the Russian government. There are no indications that the Russian state could have any involvement in this — and there can't be," Peskov said, according to TASS agency.
The comments come days after the U.S. special counsel charged 13 Russian nationals and three Russian entities with conducting an illegal "information warfare" campaign to disrupt the election to the benefit of President Donald Trump.
Former FBI Director Robert Mueller's indictment of the Russian interests contended that the Internet Research Agency, a St. Petersburg-based social media company with Kremlin ties, 12 of its employees, and its financial backer orchestrated the effort.
The 37-page charging document alleges that the Russian conspirators sought to coordinate their effort with Trump campaign associates, but it does not accuse anyone of the Trump campaign of colluding with the Russians.
Trump has long insisted that his campaign did not collude with Russia, even as the U.S. intelligence community and now Mueller have concluded that Russia conducted a wide campaign to meddle in the election to help Trump win.
The indictment marks the first time Mueller's office has brought charges against Russians and Russian entities for meddling in the 2016 election.