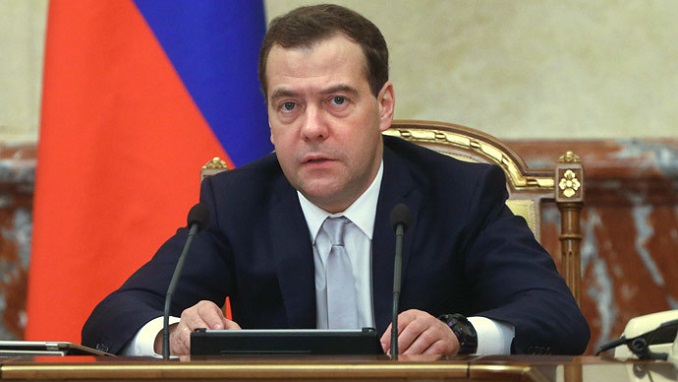 Russia plans to take retaliatory measures against the United States' import duties on steel and aluminum, Prime Minister Dmitry Medvedev said on Wednesday, Vedomosti reported.
Medvedev said that the U.S. tariffs, imposed by president Donald Trump's administration this spring, are "discriminatory" in nature and "cannot remain without consequences."
"The countries of the European Union, China have already taken reciprocal steps. We also need to think about introducing retaliatory measures, so I asked the Economic Development Ministry to prepare proposals," Medvedev said.
Earlier, economy minister Maxim Oreshkin said additional import duties on goods from the U.S., soon to be introduced by Russia, would only apply to products that have analogs in the Russian market. The Economic Development Ministry promised to make a list of these goods within a few days, estimating the initial amount of the Russian response at $93 million. The entire volume of retaliatory measures that Russia can impose under the WTO rules is estimated at around $538 million, which is equivalent to the damage from U.S. restrictions for Russian exports of steel and aluminum.
In March 2018, the U.S. imposed duties on imports of steel and aluminum – 25% and 10%, respectively. Fees apply to all countries that supply products to the United States. The date for imposing duties for a number of countries, including the countries of the European Union, Canada, and Mexico, was postponed. However, on June 1, the duties went into effect for all countries.
In response, EU members agreed to impose retaliatory 25% import duties on some U.S. goods totaling around $3.3 billion. India, Turkey, Mexico and other countries also announced their intention to retaliate.