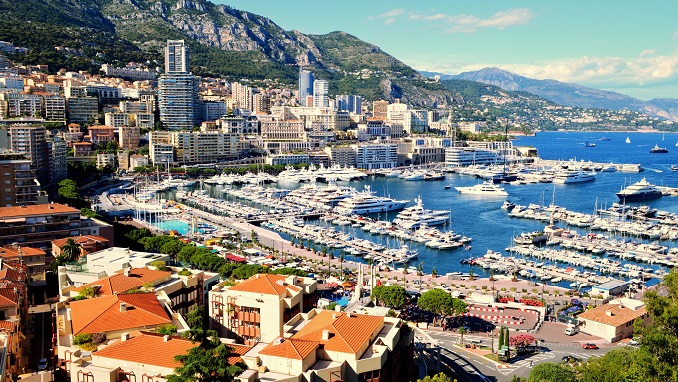 The Russian Embassy to France has asked for clarifications from authorities in the Principality of Monaco after Russian billionaire Dmitry Rybolovlev was reportedly detained there for questioning in a corruption-related case, Bloomberg reports.
Rybolovlev, who is the owner of the AS Monaco soccer club, was held on Tuesday and police also searched his luxury residence in Monaco, Le Monde newspaper said.
A judge in the principality has been investigating whether the billionaire sought to influence law enforcement officials in his long-running dispute with Swiss art dealer Yves Bouvier.
The Russian alleges Bouvier swindled him out of $1 billion by overcharging him on 38 pieces of art he purchased over a 10-year period and is suing his former art adviser in Monaco, Singapore and Switzerland. Bouvier has denied wrongdoing.
The Monaco team earlier in the day denied a report by French website Mediapart that Rybolovlev attempted to circumvent European soccer's Financial Fair Play rules by using a fake marketing deal to funnel money into the financially struggling club.
The news outlet alleged that the money actually came from one of Rybolovlev's offshore companies.
"The Embassy of the Russian Federation to France has requested clarifications from the Monaco authorities," the embassy said in a statement, adding that it was "looking forward" to a reply.
The embassy said that neither the billionaire nor his representatives have contacted Russian diplomatic missions in France. Russia's Ambassador to France Aleksandr Orlov also serves as envoy to Monaco.
Rybolovlev came under scrutiny in early 2017 after the 2005 tax returns of now-U.S. President Donald Trump revealed details of a real estate deal in Palm Beach, Florida.
In the transaction, the records indicated that the Russian billionaire bought a mansion for $41 million in a 2004 auction and sold it in 2008 for $95 million.
Some Trump critics questioned how a property's value could have risen so much during a real estate slump in the United States. Rybolovlev, who made his fortune in the fertilizer industry, is listed by Forbes Magazine as the 242nd richest person in the world with an estimated $6.8 billion.