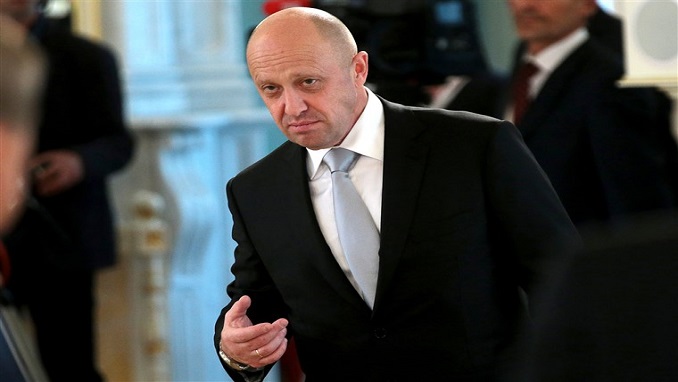 Two prominent Russian opposition leaders and their foundation were ordered by a Moscow court to pay $1.4 million in compensation to a company associated with Yevgeny Prigozhin, a controversial businessman with ties to President Vladimir Putin.
According to business newspaper Kommersant, the court ruled on Monday in a defamation case that Aleksei Navalny's Anti-Corruption Foundation financially damaged the business interests of Moscow Pupil, a food supplier to schools in the nation's capital, the opposition leader said on his Instagram page.
Lyubov Sobol, a member of the Anti-Corruption Foundation who helped lead protests in Moscow this summer, is among the defendants named in the lawsuit. Moscow Pupil is connected to Prigozhin, nicknamed "Putin's Chef" and considered a close associate of the Russian leader.
The Anti-Corruption Foundation published a video blaming Prigozhin's company for a breakout of food poisoning in Moscow schools and kindergartens in December. Russia's Investigative Committee pointed the finger at another supplier named VITO-1, Kommersant wrote.
Moscow Pupil said it lost a major supply contract because of Navalny's video. As part of its ruling in favor of the company, the court also demanded the Anti-Corruption Foundation delete the video.
"So, they poisoned children in schools and kindergartens. Cases of dysentery have been documented. However, we should pay," Navalny said in a statement on his Instagram page.
Authorities have been steadily ramping up pressure on Navalny and his supporters over the past few months. The 43-year-old politician helped organize major protests against the government this past summer when tens of thousands took to the streets of Moscow to demand fair elections.
In August, investigators launched a money-laundering probe into Navalny's anti-corruption foundation, accusing it of taking money as donations that were procured illegally. This month, FBK was declared a "foreign agent" and Navalny's offices have been raided repeatedly.
According to a report by U.S.-based anti-corruption website Municipal Scanner earlier this year, companies owned by Yevgeniy Prigozhin, have won a total of 5,393 state contracts worth $3.2 billion, according to a new report.