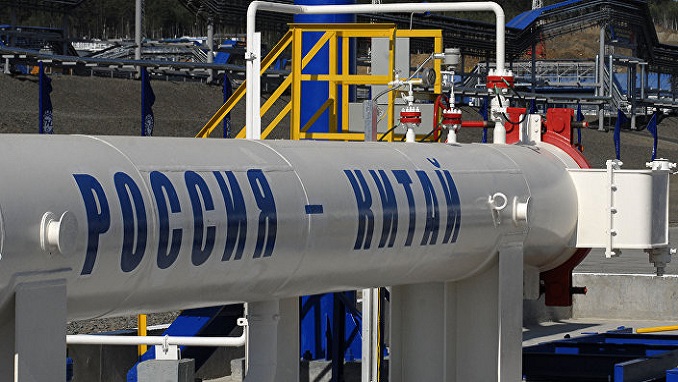 China's worsening trade dispute with the United States creates the conditions for the country to focus on the Russian market, economic development minister Maksim Oreshkin said on Wednesday, according to RIA Novosti.
"Unlike American partners, China considers Russia a reliable supplier of any products. Regarding their previous purchases from the US … we are currently negotiating agriculture and other areas with Chinese partners with an eye to China's refocusing on the Russian market," he said.
Oreshkin added that the Chinese economy will "undergo not the best periods" because of the worsening relationship between the United States and the People's Republic of China.
U.S. President Donald Trump said earlier that Washington would slap more tariffs on roughly $300 billion worth of Chinese products on September 1, citing Beijing's failure to meet its pledge to boost purchases of American agriculture products as one of the reasons.
In response, China lowered the exchange rate of the national currency below 7 yuan per dollar, which was regarded by the U.S. as currency manipulation.
Analysts warn that the Sino-American conflict is not playing out in a vacuum and that economies around the world are suffering from investment volatility, supply chain uncertainty and currency fluctuations. And as both the United States and China strap in for what's increasingly looking like a protracted trade war, a slowing global economy already saturated with uncertainty is bracing for impact.
"We are increasingly looking at significant damage to an international economy that was already starting to lose momentum in other ways," says Louis Kuijs, the Hong Kong-based chief Asia economist at Oxford Economics. "There are so many other countries that are affected by such a slowdown."
Kuijs points to trade-dependent and manufacturing-heavy economies, in particular, as being susceptible to currency fluctuations and the slower economic growth expected in the U.S. and China as a result of their ongoing conflict.