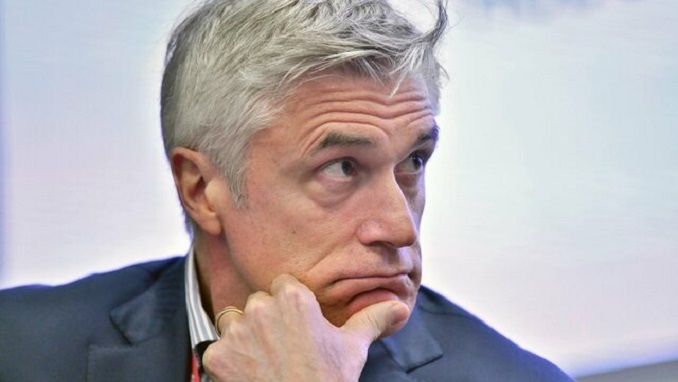 The arrest of Michael Calvey, prominent U.S. businessman in Russia and owner of investment fund Baring Vostok, might have followed suspicions that the company funded the Russian opposition, TV station Dozhd reported citing a "source close to the Kremlin."
The source told the independent media outlet that Baring Vostok had funded opposition efforts in advance of Russia's most recent presidential election.
The source, who saw the case file, said that the opposition was funded through the foundation and its projects. "They tried to shake things up before the presidential election," the official said. According to him, the funding could have gone through Norvik Bank (now PNB Bank). An advisor to the chairman of the bank, Alexey Kordichev, was arrested along with Calvey. Kordichev was an executive of Vostochny Bank, but the media did not previously report on the affiliation of Norvik Bank and the foundation.
Five other company officials were arrested in mid-February along Calvey, the founder of the company. They are charged with fraud on a large scale as part of an organized group and embezzlement of 2.5 billion rubles ($38 million) from Vostochny Bank. The court denied Calvey's defense request to move him to house arrest, despite the fact that he was visited in jail and supported by business ombudsman Boris Titov and various business associations.
In response to the Dozhd report, Kremlin spokesman Dmitry Peskov told Vedomosti:
"I didn't know about these suspicions. This is the first I'm hearing about it."
Baring Vostok representatives also refuted the reports, writing, "It's possible that somebody has found it advantageous to present this situation in some other way, but this is a commercial conflict. The employees of Baring Vostok are innocent, and the courts will affirm this."