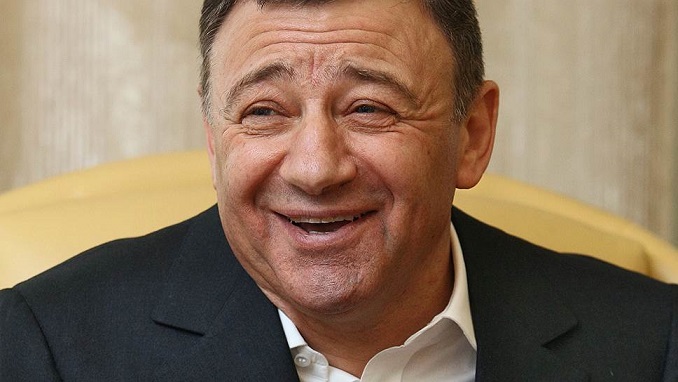 The sudden introduction of Arkady Rotenberg, a U.S.-sanctioned Russian billionaire, as a partner in Gazprom's Baltic LNG project was one of the reasons for the departure of Royal Dutch Shell from the project, sources told Reuters.
This week, Shell announced it is pulling out of the joint venture with Gazprom in the Leningrad region-based project, citing a unilateral change in the final development concept pushed by Gazprom.
After three years work on the Baltic Coast project, Shell discovered that Gazprom was bringing in a company linked to Arkady Rotenberg, who was added to a U.S. sanctions blacklist last year. According to sources close to Shell and two other sources familiar with the project, the sudden change in the line-up of partners was one of the key factors contributing to Shell's Wednesday announcement that it was pulling out of the project.
Asked to comment on the reasons for withdrawing, a Shell spokesman said it had nothing to add to a previous statement that said its exit followed Gazprom's announcement last month of its final concept for the project. Gazprom spokesman Sergei Kupriyanov said the company was not commenting. According to the two sources close to Shell, Gazprom did not consult with the Anglo-Dutch partner about bringing in the firm, RusGazDobycha, but instead presented it with the plan as a fait accompli.
With RusGazDobycha's arrival also came changes to the configuration of the project itself, which Shell did not feel comfortable with, all of the sources said. It became untenable for Shell to stay in the project "and that was clear from the moment that Gazprom announced it was going to build the plant together with RusGazDobycha," said one of the sources familiar with the project.
A RusGazDobycha official did not respond to a request for comment. Asked if the presidential administration had any role in RusGazDobycha's entry into the project, Kremlin spokesman Dmitry Peskov said it was a question for the companies involved.
The sudden shift in the project underlines the unpredictability of doing business in Russia — even for a firm like Shell with a long pedigree of successful cooperation. It also shows how Rotenberg's business empire, focused mainly on construction and engineering, is expanding into the energy sector, Reuters writes.